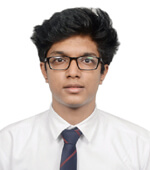 ________________________________________________________________________________
This Blog is written by Romil Shrivastava from Symbiosis Law School, Noida. Edited by Anshika Porwal.
________________________________________________________________________________
INTRODUCTION
The Coronavirus Pandemic has been a major eye-opener for countries around the globe. On one hand, where nations like South Korea and New Zealand have managed to handle this crisis relatively well; other countries' overall lack of preparation and incompetence has led to unnecessary deaths of thousands of citizens. One of the major fields where Coronavirus adversely affected has been the Healthcare system. It has managed to expose inefficiency and gross mismanagement on the part of administration and government.
Reforms in Indian Medical Institutions have become the need of the hour. In a system, where only the rich and powerful have access to the best that healthcare has to offer and the rest have to rely on subpar medical facilities due to financial constraints and other barriers. The pharmaceutical companies, insurance companies, and well-funded private hospitals manipulate the medical infrastructure of the country due to their immense reach and power. With over 1.3 billion people, the private medical sector remains the primary source of healthcare of 70% of Urban and 63% of rural households, this systematic lack of initiative and effort by the government is a matter of utter concern.
It is not uncommon in India for a middle-class household to spend all of their life savings paying the medical bills of a family member or proletariats selling their fixed assets to keep their loved ones alive. Even after spending so much money, there is no guarantee that the patient will survive. However, if the health of a patient suffers due to medical negligence of professionals in the field, it is unethical in the least and criminal at the highest and warrants strict actions against parties responsible for the suffering of the patient.
This article aims to provide its readers basic knowledge about medical negligence and malpractice suits and deliver a legal standpoint about the rights and remedies available to a patient/consumer who has been wronged and seeks justice under the Indian legal system, the landmark cases and judgements regarding the same and the overall progress in the field since independence. This article in no way wants to undermine the efforts of medical professionals and frontline workers in the fight against coronavirus and only aims to give a real picture of the current scenario highlighting the scope of improvement with amendments and reforms.
COMMON LAW
Medical negligence in layperson's term is the failure of a healthcare professional to exercise a reasonable standard of care. There are a number of ways in which a victim of medical negligence can take legal against the responsible parties. It can be civil or criminal or in some cases both. However, as observed by Lord Hewart CJ "Simple lack of care such as will constitute civil liability is not enough for purposes of the criminal law there are degrees of negligence and a very high degree of negligence is required to be proved before the felony is established." As negligence is a common law principle, a major influence on the legal proceeding is of the existing case laws and related jurisprudence.
One of the major reasons for the rise in the cost of healthcare in the private hospitals in India has been medical malpractice suits. Reforms have the potential to reduce the overall healthcare expenditure by decreasing the number of malpractice claims. This will also help the physicians from stop practicing defensive medicine; wherein, they order a number of tests and order medicines not to ensure the health of the patient primarily but to keep themselves safe from medical malpractice suits.
Judges themselves are not experts in science. They have to rely on the testimonies of doctors to understand the medical terminologies and facts involved in a case. Even though a medical professional is supposed to be unbiased in such circumstances due to the human nature of protecting the ones like us, doctors are susceptible to giving incorrect or controversial testimony to protect fellow doctors from claims. Therefore, the testimony of a medical professional may be tainted.
REMEDIES AVAILABLE
Primarily, the follow-through of medical negligence can be done under three classes
(a) Criminal liability,
(b) Monetary liability, and
(c) Disciplinary action.
The actions for criminal liability can be taken in accordance with the provisions of the Indian Penal Code, 1860. These actions are general in nature and are not limited to "medical negligence". The provision which can be used for the same is Section 304A of IPC which deals with causing death by negligence in which a person is found negligent of causing death by negligence not amounting to culpable homicide can be punished with imprisonment of up to 2 years, or a monitory fine, or with both. This provision covers both types of cases medical or non-medical. For example, if a person kills another person due to negligence while driving or medical negligence leading to the death of a patient; both these cases can be tried under the said provision. Other provisions of IPC which can be used in medical negligence cases are Section 337 (causing hurt) and 338 (causing grievous hurt) depending on the amount of hurt inflicted.
Civil liability in the cases of medical negligence can be pursued either under tort law or under the Consumer Protection Act (CPA). In case of compensation under CPA, the patient is a consumer and can seek redressal under either District Co m (SCDRF) or National Consumer Disputes Redressal Forum (NCDRF) depending on consumer Disputes Redressal Forum (DCDRF) or State Consumer Disputes Redressal Forum the amount of compensation. Compensation can be received in case of a breach of duty including a duty of care in deciding whether to take a case (practitioner has the right to choose whether or not to take a case), what kind of treatment to prescribe, and in the administration of that treatment. Examples of medical negligence cases can be accidentally cutting the LVAD wire of a patient, leaving a foreign object in a patient body, etc. However, compensation under CPA is limited to consumers who pay a consideration for the service provided by the medical practitioners. Cases of medical negligence for civil liability which are not covered under the Consumer Protection Act are covered under Tort Law.
A patient or the next of kin of the patient upon the death of the patient can claim damages under tort law for negligence. Medical negligence can be a simple tort in which a patient goes through some discomfort due to the error of practitioner or a harming tort in which a patient loses his life due to the fault of the professional. The burden of proof in such cases in primarily on the plaintiff. The plaintiff has to prove how the medical professional was negligent in his treatment of the plaintiff. Then the burden is the defendant that be acted reasonably and in the best interest of the patient. If he fails to do so, he is liable to compensate the plaintiff for negligence under tort law.
Disciplinary actions can also be taken against medical professionals in case of negligence or gross misconduct. These range from minor suspension, probation, or fines to severe actions like revocation of the medical license. These activities are monitored by the board or the medical association under whoever's jurisdiction this falls.
CONCLUSION
Protecting the rights of a patient is very important so that they do not have to undergo any unwarranted harm. The laws that protect these patients/consumers should continue to do. However, medicine should not suffer due to unnecessary claims and proceedings. A balance has to be maintained between the rights of a patient and the rights of a medical practitioner. If a doctor gets sued, it's not a simple process that whether he is guilty or not. In any case, their reputation suffers, they are constantly harassed and are at a threat of losing the respect of their peers and the medical community. On the other hand, a patient should only have to focus on how to get better and not whether or not his doctor is competent.
The law does not expect medical professionals to take unreasonably high standards of care but a reasonable amount of precaution while treating their patients. The laws should protect both parties and no parties should be benefited from an unfair advantage. Especially in these unprecedented times, the law should take into factor the scope of negligence and its applicability in the modern world.
REFERENCES
[1] Kerketta, L. (n.d.). Medical Negligence: A Specific Tort.
[2] Medical Malpractice Reform – Health Cost Containment. (2014, November). Retrieved from National Conference of State Legislatures: https://www.ncsl.org/research/health/medical-malpractice-reform-health-cost-brief.aspx#:~:text=Medical%20malpractice%20reform%2C%20also%20known,medical%20negligence%20are%20fairly%20compensated.
[3] (2005-06). National Family Health Survey (NFHS-3). Ministry of Health and Family Welfare, Government of India.
[4] Ranjan, I. (n.d.). Medical Negligence.
[5] Saleh, N. (2019, January 16). Top disciplinary actions taken by medical boards. Retrieved from MDLinx: https://www.mdlinx.com/article/top-disciplinary-actions-taken-by-medical-boards/lfc-3293.