Gambling: A Game of Skill or Chance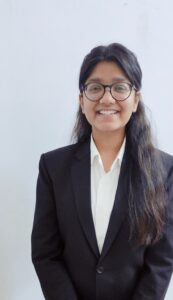 ________________________________________________________________________________
This Blog is written by Surbhi Pareek from NALSAR University of Law, Hyderabad. Edited by Prakriti Dadsena.
________________________________________________________________________________
INTRODUCTION
Gambling has already been a part of Indian society since ancient times, despite the fact that it is deemed immoral. According to various legal frameworks in India, 'gambling' is considered to be "the act of wagering or betting" for money or money's worth. Some activities related to gambling are legal in India and are termed to be social gaming, only when there is no prize money involved in the same. Various forms of gambling are regulated according to their categorization as games of chance and games of skill. In many Indian states, games of chance are prohibited, whereas games of skill are permitted.
Recently, a petition was filed in the Bombay High Court which demanded the filing of an FIR against the creators of the 'Ludo Supreme' called gaming application, describing it as betting/gambling and a departure from the original game of ludo, which is a "game of chance". The Petition asks for a ruling that Ludo is a "game of luck or chance, and not a game of skill", and that the Maharashtra Prevention of Gambling Act, 1887, applies "if the game is played for some stake." The petitioner further argues that subject to the provisions of the Public Gambling Act, the application fits in as a "common gaming house" and is henceforth liable to be prosecuted under the same. It adds that the fact that the makers of the game are retaining a certain amount with themselves shows that they are making profits from the players, which too qualifies as an offence under the Gambling Act. Since making profits is also illegal under the Gambling Act, the petitioner goes on to say that the creators of the app are also to be held liable as they keep a sum of participants' money with themselves and thereby could be found as making profits. [i]
In this article, the author presents an analysis as to how gambling is a game of chance and its regulation under the law. Later on, efforts are also made to analyze the legality of the game of Ludo on the basis of statutory provisions and precedents regulating the gambling industry in India.
RECENT DEVELOPMENTS
As previously stated, a suit has been filed in the Bombay High Court requesting that Ludo be considered a game of chance rather than skill. Now, Ludo has been described in this petition as a Game of Chance in which the person tossing the dice does not know which number would show up. This is only known after the dice have been rolled. That is to say, that individual has no skill in this.  This petition says that this company, which offers the game, is actually gambling under the pretense of the Ludo online game. This company takes five rupees from each user, according to the petition. In a game, there are four players. That is, by taking five rupees from each user, a total of ₹20 is collected. The winner receives ₹17 at the end of the game. The corporation receives ₹3. The Corporation ultimately makes a profit at the expense of the players, which also makes it liable under the Public Gambling Act.
There are also several states that have taken harsh measures against such gaming apps. In Tamil Nadu and Andhra Pradesh, for example, gaming apps like Rummy and Poker have been outlawed. This case is currently before the High Courts of both states. The crucial point to note is that in this case, these firms contended before the High Court that wireless communication is a central issue, not a state issue. In such a case, the states' actions are in violation of the constitution. Nonetheless, several jurisdictions are considering taking legal action against these apps. Among them are Gujarat, Karnataka, Rajasthan, and Uttar Pradesh. And now the matter regarding Ludo Apps has reached the High Court, in Maharashtra.
In a recent judgment, the court has ruled that Dream 11, a virtual fantasy sports platform, is a legitimate commercial activity protected under Article 19(1) (g) of the Indian Constitution. The Court also determined that "the element of skill" had a significant impact on the Dream11 game's outcome.
GAMES OF CHANCE AND GAMES OF SKILL: AN OVERVIEW
Game of skill
While playing a game, when a player devotes time in acquiring, exercising, and refining a skill, it is referred to as a game of skill. Games of skill, according to the Supreme Court, are those in which achievement or victory is based largely on the player's greater knowledge, practice, attentiveness, expertise, and skillfulness." That doesn't mean that games of skill don't have a component of chance, they do. But individual skills play a significant part in reaching a good outcome and probably winning the game. Players improve their expertise at games of skill by participating and indulging more and more in them. Those who understand the rules and develop techniques to enhance their possibility of success within the game's structure are recognized in such games. Games of skill are not permitted since they are outside the purview of gambling.[ii]
Game of Chance
Games of chance rely more on luck and the game's ultimate outcomes are uncertain. The Supreme Court stated that the outcomes in these instances are "wholly unknown and doubtful."[iii] These could involve some amount of skill, but they are more chance-based than skill-based, and still have a chance component apart from any past expertise. Games of chance are considered as gambling as per the provisions of the statutes in case there is any "real money" involved.
Most games can be a mix of skill and chance, but in these games, skill must be the most important aspect driving the win or success in the end, for them to not fall under the definition of gambling.
LEGAL FRAMEWORK: REGULATION OF GAMBLING
Physical Gambling
Gambling and betting are considered state subjects in India. The state legislatures have been vested with the power to enact and enforce state-specific laws on "betting and gambling" under the Indian Constitution, as per the List II Entry 34 of the Seventh Schedule.[iv] Although, if there is no state-specific regulation, the primary Public Gambling Act effectively regulates gambling in those states. The Public Gambling Act, 1867 does not prohibit gambling or betting, it merely prescribes punishment for the 'activities related to public gambling' and the 'keeping of common gaming-houses'.[v] Several states, notably Uttar Pradesh, Madhya Pradesh, and Delhi, have accepted the Public Gambling Act, 1867 ('Public Gambling Act'). Other Indian states have developed their own laws to control gaming and gambling within their jurisdiction.
Online Gambling
The gambling legislations in India were enacted before the internet's debut, at a time when digital media and the internet were rare and their reach was not as extensive as it is now. These central as well as state legislations regulate gambling in a physical enclosure known as a "common gaming house." Since the provisions of these laws do not clearly mention online gambling, their interpretation and implementation becomes complicated when viewed in the context of online and digital gambling. The states of Sikkim and Nagaland are the only ones that have passed legislation allowing and regulating Internet gaming. The state of Telangana has modified the state's gambling statute, which, among other things, broadens the scope of offences to include online gambling as well.
Meaning of Gambling:
Most Gambling Legislations define 'gambling' as "the act of wagering or betting" for money or money's worth. Gambling under the gambling regulations, on the other hand, often excludes:
• wagering or betting on a horse race/dog race when done in specified conditions,
• games of "mere skill" and
• Lotteries (which is covered under Lottery Laws).
The Supreme Court ruled that horse racing bets and skill games like rummy are not considered gambling. Gambling, it said, could not be regarded a trade or business under fundamental rights.
The phrase "mere skill" have been defined by the Supreme Court to include games that are predominantly of skill, and it has been shown that
• Competitions in which victory is contingent on a high level of knowledge and expertise shall not be considered gambling; and
• Even though there is a chance element involved, if a game is largely a game of skill, it is still referred to be a game of "mere skill".[vi] Whether a game is a game of chance or a game of skill is a factual question that must be resolved based on the facts and situations of each instance.[vii] In this aspect, the judicial viewpoint has been particularly stringent.
Offences and Penalties:
Most regulations in the states on gambling majorly prohibit the acts such as:
• Owning, keeping, occupying or having care and management of a Gaming House;
• Advancing or furnishing money to persons frequenting any such Gaming House for purposes of gambling;
• Offering of skills games online without a license, etc.
Most states make it illegal to host or manage places where games of chance are played (known as "common gaming houses"). This would include gamblers who visit these establishments. The states of Odisha and Assam have made the act of gaming illegal, making the individual responsible. All gambling laws impose penalties that are more or less the same. Offenders are subject to a fine and imprisonment under the Bombay Prevention of Gambling Act, 1887. Similarly, most gambling laws impose punishments such as imprisonment, fines, or both for any conduct determined to be gambling or betting offences.[viii]
CASE LAWS
The Supreme Court of India held in R.M.D. Chamarbaugwala v. Union of India (1957) that games requiring a certain level of skill cannot be constituted as gambling.
The Supreme Court particularly assessed the game of rummy on the principle of skill versus chance in the case of State of Andhra Pradesh v. K. Satyanarayana & Ors.[ix] (the "Satyanarayana Judgment" in 1968) and ruled that Rummy was not a game purely relying on chance just like "three-card" games (i.e. "flush," "brag," etc.) that were games of complete chance. The judgment held that Rummy was a game which involved preponderance of skill more than chance. This case was important, since it permitted or legalized the establishments or houses (and by extension, websites) to collect a small amount as fee for maintaining and running the same facilities for skill games, such as rummy.
In the M.J. Sivani v. State of Karnataka decision[x], the Supreme Court brought a new dimension to the concept of "mere skill." The Court said unequivocally that no game could be solely based on skill. It further stated that if chance dominated a game, it could not be classified as a game of pure skill. The case implies that the Court considered that gaming could be divided into only two categories: pure chance games and hybrid skill-and-chance games.
In the case of K.R. Lakshmanan v. the State of Tamil Nadu[xi] in 1996, the Supreme Court held that horse racing was a game of skill and hence not illegal as gambling. Virtual sport fantasy league games and virtual team selection are games of skill, according to the Nagaland Online Gambling Law, where the "skill rests in team selection or selection of virtual stocks based on analysis," and that games of skill can be virtual sports-based games. In 2017 in the case of Shri Varun Gumber v. UT of Chandigarh & Ors.[xii], the Punjab and Haryana High Court ruled that fantasy sports are primarily skill-based and became the first and only Indian court to give such a judgment.
The Bombay High Court endorsed the PH Court's ruling in Gurdeep Singh Sachar v. Union of India[xiii] in 2019, giving special gravity to the fact that the Supreme Court had dismissed the petition, holding that there was no betting or gambling involved in Dream11's fantasy games because their outcome is not dependent on the winning or losing of any particular team in the reality on any particular day.
ANALYSIS
Sports and athletic games, from the standpoint of a strictly intellectual question about what constitutes a game of skill according to the standard used in India, would also fall under the umbrella of mixed games of skill and chance. If we applied the preponderance test to any game, not a single one would pass the test as games of pure skill, and hence would come under the category of gambling. This dilemma may be solved solely from the Court's analysis.
Between the SC and state legislation, there is also a disagreement on the understanding of "mere skill" and the categorization that results. This can be averted if the powers of the Supreme Court and state legislatures are clearly defined. On another level, the existing predominance test in India appears to be incomplete and unreasonable. The test necessitates a decision of whether chance or talent is the "dominant factor in deciding the game's outcome". To be classified as a game of skill, skill must be in charge of the game's end outcome rather than just being a component of a bigger strategy. The dominating factor is the one that has the most impact on the game's outcome. As a result, despite the fact that skill plays a larger role in a game, if chance controls the outcome, the game is regarded a game of chance, according to the Indian notion of the test.
When the skills of at least two and up to four players are placed against one another in a game of Ludo, the result is obtained by the dominance of one player's skill over the other player. Based on the Indian notion of gambling provisions, with each game involving an element of 'chance', such loss of the losing player would be attributed to chance, as the result is uncertain, even though the game was largely governed by skill. Accordingly, Ludo will be said to be a game of chance. On the contrary, if the factor of predominance of skill is taken into account, Ludo would be considered to be a game of skill more than chance. The Court has to finally decide the factor of dominance in order to determine the legality of the Ludo Supreme App in the petition filed under the court.
The archaic laws in India needs policy discussions and amendments for there to be a robust legal framework governing the physical as well as online gambling industry.
CONCLUSION
According to various provisions and precedents, those games which involve mere probability of luck are considered to be games of chance. These games of chance, if involve or deal with money or money's worth as prizes are said to be acts of gambling and thus illegal under gambling legislation in India. Games of skill are outside the purview of the gambling legislation. In the last couple of decades, online gaming has grown at an exponential rate. As a result, operators have had to step up their game in order to compete in this fiercely competitive and profitable business. It has also smudged the distinction between skill-based and chance-based games. In the past, determining skill was relatively simpler because it was easy to perceive its physical form. In the recent petition where online Ludo game has been asked to be considered a pure game of chance, the High Court will have to apply various tests of "mere skill" and chance-based probability in order to determine the legality of the same and thus the liability of the makers of the app Ludo Supreme. The pre-constitutional, as well as outdated laws in India, needs renewal in order to strengthen the legal framework around the gambling world in India.
REFERENCES
[i] Ludo A Gamble Or A Game Of Skill? – Bombay High Court Issues Notice To State On Plea Seeking FIR Against Makers Of Ludo Supreme App.
[ii] The Lowdown On Games Of Skill Vs. Games Of Chance.
[iii] Why Games of Skill don't come under Gambling?
[iv] Indian Const., List II Entry 34 of Seventh Schedule.
[v] Public Gambling Act, No. 3 of 1867 (1867).
[vi] State of Bombay v. R.M.D. Chamarbaugwala, AIR 1957 SC 699.
[vii] Manoranjithan Manamyil Mandram v. State of Tamil Nadu, AIR 2005 Mad 261.
[viii] The-Curious-Case-of-the-Indian-Gaming-Laws, a Report by Nishith Desai Associates, 2019.
[ix] State of Andhra Pradesh v. K. Satyanarayana & Ors., 2020 SCC AP 1790.
[x]  M.J. Sivani v. State of Karnataka.
[xi] K.R. Lakshmanan v. the State of Tamil Nadu.
[xii] Shri Varun Gumber v. UT of Chandigarh & Ors.
[xiii] Gurdeep Singh Sachar v. Union of India.