Protecting Health Warriors Ordinance 2020: A Critical Analysis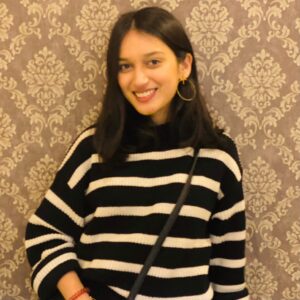 ________________________________________________________________________________
This Blog is written by Soumya Bhardwaj from Bennett University, Greater Noida. Edited by Prakriti Dadsena.
________________________________________________________________________________
INTRODUCTION
The COVID-19 pandemic is our generation's greatest global health crisis, as well as the world's largest humanitarian issue since World War II. As countries seek to limit the virus's spread, the number of cases continues to rise. When you look at the history of second waves, you'll notice that they've always been more aggressive and larger in size than the first. This time, though, the intensity arises from the oppressive necessity of two things. First and foremost, patients need to get into a hospital and find a bed with oxygen in which they can feel safe. Second, the amount of anxiety that comes with not being able to get a bed. Health-care workers are trying their best during this pandemic. They are not only being doctors and treating people as their job; they are also feeling compassion for those who are suffering and are selflessly helping them. But we need to reconsider if we, as ordinary people, truly recognize their efforts. There have been countless instances where patients' relatives have assaulted doctors and nurses because they believe the patients are not receiving adequate medical care. As a result, some hospitals have been forced to recruit security for their employees. The underlying issue here is a loss of faith in the medical profession.
Notably, the prompt deployment of the countrywide lockdown has greatly helped in controlling the spread of the extremely infectious illness, putting Indians in a favorable position. Despite the fact that Parliament was not in session due to the country's full lockdown, the President stated that it is the need of the hour to take rigorous action in light of the situation. As a result, the President of India has granted his consent to the order to change an ancient law, utilizing the power afforded by clause (1) of Article 123 of the Indian Constitution.  In addition, on March 11, 2020, the Government of India's Ministry of Health agreed to enforce Sections 2 and 3 of the Epidemic Disease Act, 1897. The Epidemic Diseases (Amendment) Ordinance 2020, promulgated by the Union Cabinet, amends the Epidemic Diseases Act, 1897, to safeguard healthcare workers and their property, including their homes and workplaces, against violence during outbreaks. It was passed by the Indian Government with the approval of the Union Cabinet, for the safety of health workers and healthcare service personnel, who are the most essential service providers during the country's difficult situation due to the COVID19 pandemic. It also broadens the central government's authority to regulate the inspection of any bus, railway, goods vehicle, ship, vessel, or aircraft departing or arriving at any land port, port, or aerodrome. In addition, the central government has the authority to restrict the detention of anyone planning to travel via these means. During this period of the covid-19 crisis, health workers are seen as the nation's saviors. They are directly exposed to threats such as long working hours, psychological stress, infection, and physical and mental assault. The bill aims to ensure that, in the event of a situation similar to the present epidemic, there is zero-tolerance for violence towards healthcare workers or property destruction. The Ordinance has attempted to highlight the contributions of health professionals and has done everything possible to include all of the areas that could restore these employees' dignity. However, members of the healthcare service staff have been targeted and attacked by miscreants and uncontrolled elements in several cases.
The Ordinance defines healthcare service professionals as anyone who is at risk of catching an epidemic disease while performing epidemic-related responsibilities. They include public healthcare providers such as doctors and nurses, anyone authorized by the Act to take steps to prevent the disease from spreading, and others designated by the state government as such. Persons convicted of violations of the Ordinance will also be required to pay compensation to the healthcare workers they have injured. The Court will decide on the amount of compensation. Section 3(2) also provides for a fine of not less than Rs. 50,000 and a term of imprisonment of not less than three months, which may extend to five years (for the commission or abetment of an act of violence) and a fine of not less than Rs. 50,000 and a term of imprisonment of not less than three months, which may extend to five years (for the commission or abetment of an act of violence). The Epidemic Diseases Act of 1897 set a penalty of one month's simple imprisonment and a fine of Rs. 200. Section 3(3) of the Act provides for a fine of not less than Rs. 1,00,000 and a period of imprisonment of not less than six months but not more than seven years (for serious bodily harm inflicted to a healthcare service professional) and a fine of not less than Rs. 1,00,000 but not more than Rs. 5,00,000. The Act provided for a penalty of up to six months in jail and a fine of up to Rs. 1,000 in such cases. In the event of property damage or loss, the victim will be compensated double the amount of the damaged or lost property's fair market value, as decided by the Court. If the convicted individual does not pay the compensation, it will be collected as a land revenue arrear under the Revenue Recovery Act of 1890. A police officer with the level of Inspector or above will investigate any cases filed under the Ordinance. The inquiry must be completed within 30 days following the First Information Report's registration. Within a year, the investigation or trial should be completed. If it is not completed within this time frame, the Judge must keep track of the reasons for the delay and extend the deadline. The time term, however, cannot be extended for more than six months at a time. Unless the opposite is proven, the Court will presume that a person who causes grave harm to a healthcare service worker is guilty of the act. In light of this, it's important to note that the Court has heard a PIL named Dr. Jerryl Banait v. Union of India. A medical practitioner had filed a writ petition under Article 32 of the Constitution, requesting that Personal Protective Equipment (PPE) be made available. The Court also took into account the unusual working hazards that healthcare workers were forced to endure. As a result, the Court ordered the Government of India to provide the appropriate police security to doctors and medical workers in hospitals and other locations where patients who have been diagnosed with COVID-19 or who are suspected of having COVID-19 are lodged. Doctors and healthcare workers are "warriors" in the fight against coronavirus, according to a bench of Justices Ashok Bhushan and S Ravindra Bhat, who added that the Centre is trying its utmost to protect them by providing personal protective equipment (PPE) and other facilities. Not only are they facing ill-treatment from the people,  but also they are being underpaid or not receiving payment at all. A three-judge bench consisting of Ashok Bhushan, S K Kaul, and M R Shah, JJ, ordered the Centre to provide instructions to states on the payment of salary and the provision of essential quarantine facilities to physicians and healthcare personnel treating COVID-19 patients. A three-judge bench consisting of Ashok Bhushan, S K Kaul, and M R Shah, JJ, ordered the Centre to provide instructions to states on the payment of salary and the provision of essential quarantine facilities to physicians and healthcare personnel treating COVID-19 patients. Arushi Jain, a doctor, had also filed a petition. She said that front-line healthcare professionals fighting COVID-19 were not getting paid, or that their paychecks were being slashed or delayed. Senior Advocate K.V. Viswanathan, representing the petitioner, argued that doctors and health workers do not receive their salaries on a regular basis and that a directive to the state governments, the federal government, and all other relevant authorities are required to ensure that the salaries and emoluments of doctors and health workers, who are front-line warriors, are paid on time. Senior Advocate K.V. Viswanathan further made the point that there are no information on proper accommodations for quarantine. According to recommendations dated 15.05.2020, doctors or health professionals who are directly responsible for patients in the COVID ward are not eligible for quarantine unless they are exposed to a high risk of infection. The Court asked the Centre to file a compliance report on wages and salaries and quarantine services to doctors and healthcare employees within four weeks after hearing a petition filed by a private doctor raising questions about the Centre's decision on May 15 that 14-day quarantine was not mandatory for doctors, and warned that non-compliance would be taken seriously. On April 8, the Supreme Court stated that doctors and medical personnel are the country's "first line of defense" in the fight against the COVID-19 pandemic, and ordered the Centre to ensure that appropriate personal protective equipment (PPE) is made available to them for treating coronavirus patients.
The cases of mucormycosis are quickly growing across India, keeping that in mind the Centre has also asked states and union territories to make it a notifiable condition under the Epidemic Diseases Act of 1897. It is already a notifiable disease in some states, including Rajasthan and Telangana. Mucormycosis, also known as black fungus, is caused by the inappropriate use of steroids by Covid-19 patients, who are also advised to monitor their blood sugar levels on a frequent basis to avoid infection. There are also issues regarding the water quality in oxygen concentrators, which frequently leaves moisture, which can lead to fungal infection.
By all reports, these healthcare employees have thrived. They show up for work at all hours of the day and night. On the one hand, these soldiers are staying in hotels, garages, and other locations to secure the safety of their families, while on the other hand, they are doing their best to be available at their workplace when needed. These health-care workers did not sign up for such a risky job or to endanger their lives. As a result, it is imperative that we take a few seconds to recognize the efforts that these individuals are doing to make this community a better place to live. These healthcare staffs are the frontline fighters in the fight against the covid-19 epidemic. They have consistently put their lives in danger without regard for themselves or their families in order to ensure the nation's safety. Among all of this, all they want is a little safety and a pinch of dignity, which they well deserve. Instead of receiving the respect and support that they deserve, they are subjected to physical and mental harassment and violence.
REFERENCES
Internet Sources:
(1) https://indiankanoon.org/doc/147127045/
(2) https://indiankanoon.org/doc/78102310/
(3) Jerryl Banait v, Union of India, 2020 SCC OnLine SC 357, order dated 08.04.2020.
(4) Arushi Jain v. Union of India,2020 SCC OnLine SC 515, order dated 17.06.2020.
(5) Pre Legislative Research, The Epidemic Diseases (Amendment) Ordinance, 2020, (22 Apr, 2020) https://www.prsindia.org/billtrack/epidemic-diseases-amendment-ordinance- 2020.
Statutes
(1) The Epidemic Diseases (Amendment) Bill, 2020.
(2) The Epidemic Diseases Act, 1897.