Reviewing International Firms' Law Application And Enforcement Issues: A Case Study Of Barclays Bank And Southwest Airlines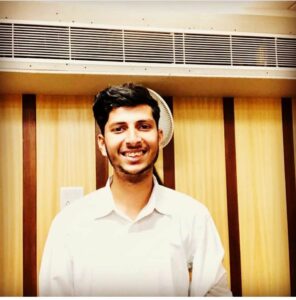 ________________________________________________________________________________
This Blog is written by Pranjal Rai from Amity Law School, Lucknow. Edited by Pranoy Singhla.
________________________________________________________________________________
BARCLAYS BANK
INTRODUCTION
Barclays is a major global financial services provider engaged in retail banking, credit cards, corporate banking, investment banking, wealth management and investment management services with an extensive international presence in Europe, the Americas, Africa and Asia. With 145,000 employees in over 50 countries, Barclays moves, lends, invests and protects money for more than 49 million customers and clients worldwide.Barclays has a highly devolved risk management organisation, comprising a Group Information Risk Management function, a General Retail Banking central Information Management team and local risk management and information security teams in each business area.Barclays has also built a new Information Management (IM) function to drive information risk management principles across the Global Retail Banking (GRB) businesses. The role of this function is to provide strategic direction and oversight support from the centre for the individual business units across the organisation.As one of the world's leading banks, with 135,000 employees in more than 50 countries, Barclays plays a significant role, from working with governments on major infrastructure projects to bringing banking to customers in emerging markets. Barclays is made up of two major businesses: Global Retail and Commercial Banking (GRCB) and Investment Banking and Investment Management (IBIM). There strategy is to achieve growth through time by diversifying their profit base making their growth relevant to their customers at all times. Barclays realise their position as a global corporation fits them with the responsibility to be a responsible global citizen. With this in mind they aim to be carbon neutral by 2009 and have set high standards to reduce their waste and increase their recycling. They also value the importance of human rights and look to uphold these values in the projects that they finance, the communities in which they impact and amongst their employees. Barclays have also sought to raise their profile with its association with the Premier League in England and the Scottish Open Golf Championship to name a few.
SIGNIFICANCE OF DEVELOPMENT
The main keys reasons for the success of Barclays are, with over three hundred years of history and expertise in banking Barclays has seen and has gained a reputation for being a trustworthy and a reliable institution to bank and invest with. This reputation has seen it grow into over 50 countries and become truly universal bank providing loans, investments and protecting the money of over 42 million customers and client worldwide. Another reason for the success of Barclays would be that it follows a simple strategic premise; 'anticipates the needs of customers and clients and serve them by helping them achieve their goals.' Part of Barclays recent success has been their ability to target and identify upcoming emerging markets e.g. India, parts of Asia and Africa, namely South Africa, expanding its retail network and cash machine availability. Despite being a truly global corporation from a basic bank account to funding Governmental projects, Barclays focus has always been to meet the needs of the individual customer.
IMPACT ON FUTURE
The threats/ problems that Barclays may face in the future is the sustained economic situation being experienced in the United Kingdom, Europe and America has lead to a growing uncertainty within the retail consumer and also a shortage in the availability of credit in this market. This in turn has put ever more importance on the company's ability to drive its overall corporate profitability and margin by seeking to offset the shortfalls in the UK domestic market with advances in emerging markets. All companies, like Barclays, are being forced to re-examine in particular the retail aspects of their operations seeking to remain competitive on the high street and also making cuts where necessary. In this current financial climate, banks are unwilling to finance each other, with the UK market on the verge a projected severe recession any of the retailing factors that may influence Barclays competitiveness on the high street depends largely on how the Bank of England and the Treasury seek to regenerate and reinforce the flagging confidence of the stock markets which as we have seen in other financial institutes the sharp fall in market value and speculation can lead to disastrous consequences.
CONCLUSION
Now all risk assessment activity in GRB is moving to the process based on Citicus ONE as it has provided us with a scalable, consistent and proven method to capture, measure and report risk. This has resulted in the elimination of many archaic and cumbersome methods of capturing risk indicators.
GRB are also extending this approach to areas beyond information risk and the flexibility of the approach has lent itself for specific control risk assessments such as mergers and acquisitions activity. The strategic direction will now expand to employ Citicus ONE to other risk entities such as Compliance, Business Continuity and Physical security.
SOUTHWEST AIRLINES
INTRODUCTION
Thousands of people travel by air; Southwest Airlines provides low-fare air transportation service among 58 cities in the United States. Although the industry suffered a major blow from the terrorist attack of September 11th, the company is still holding strong; while other airline companies are in debt. The information was majority gathered and analyzed from the internet; sources such as "News Week," and "Wall Street Journal." According to the acquired knowledge of Southwest, the company maintains steady sales. The major success to their continued success is due to their low-cost model and competitors are aware that they cannot match Southwest Airlines low prices therefore, by dropping the price even lower; Southwest Airlines can force a company to go bankrupt. Introduction In 1971, Rollin King and Herb Kelleher started an airline service with one simple notion: "If you get your passengers to their destinations when they want to get there, on time, at the lowest possible fares, and make darn sure they have a good time doing it, people will fly your airline." They were right about that. Southwest Airline is now a major airline, in fact, the fourth largest airliner in the United States that is trading under the Symbol LUV on NYSE.
The mission of Southwest Airlines is dedication to the highest quality of customer service delivered with a sense of warmth, friendliness, individual pride, and company spirit. It primarily provides short haul, high-frequency, point-to-point, low-fare air transportation service among 58 cities (59 airports) in the United States.
Here are some numbers that will give a brief idea how the company is operating: Net income: $241 million Total passengers carried: 63 million Total RPMs: 45.4 billion Passenger load factor: 65.9 percent Total operating revenue: $5.5 billion The airline industry has been hit hard by the terrorist attack of September 11th. There is a 13% insurance raise for the airlines and the government is enforcing fees regarding security problems. The operation cost increases dramatically and there are less people traveling by air. Most of the airliners are losing money expect a few. Southwest is one of those airlines which have remained profitable.
SIGNIFICANCE
In 1999, they had total net sales of $4,735 million which had risen to $5,585 million. Their slight drop in 2002 to $5,521 million was due to the September 11th incident. However, this is nothing compared to other major airline industries where they have lost so much more. Many have even gone bankrupt and been forced to close down. In fact, Southwest Airlines was the only major US air carrier to remain profitable since then; albeit Southwest Airlines were affected by the poor economic conditions. Few of their main competitors are Continental Airlines and American Airlines. Substitute products include the train (Amtrak) and bus (Greyhound) which cover long distances. While these alternates cannot offer the speed of travel, most of Southwest Airlines' customers are attracted to the low price.
Suppliers include those who provide service/products necessary for Southwest Airlines to their business function. For Southwest Airlines, suppliers include mechanics(and other maintenance people), providers of fuel, food(the snacks that are offered). The suppliers do not have much bargaining power.
Customers include both residential and commercial sectors. There is no bargaining power for customers, as there is no threat of backward integration; it is unlikely that customers of Southwest Airlines are going to build their own airplanes and fly themselves.
IMPACT
Rivalry among competitors sets the price-Southwest Airlines is a discount airliner. Rivalry is increasing, as the market decreases, and competitors downsize, the competitors become more or less equal in size and capacity. This means that as economic conditions worsen, competitors downsize and then compete for the same remaining market.
ANALYSIS
We recommend Southwest airline to take this opportunity to expand to greater regions. It is the time for Southwest airline to use its low price tickets to drive its competitors out of business and take over their market. We believe, giving up some of the profit to cut the ticket price even lower and upgrade hardware can open Southwest Airline to a much larger market that will bring more profit in future. Implementations of cost saving technology such as internet is needed to lower the operation cost to give customers better deals.
CONCLUSION
First and foremost, Southwest Airline has developed a great low cost model for the past thirty year that fits today's economy the best. It has expanded from a tiny company with merely three aircrafts to one of today's major airliners that flies between 58 cities carrying over 60 million customers each year. As everyone can see, Southwest Airline has been a big success. Now, it is given an opportunity to grow even bigger at this extremely hard and critical time for the airline industry. After the incident of September 11, Southwest Airline is one of the few airliners that remained profitable; other airline companies are losing millions of dollars due to the insurance raise, the security cost and lack of customers.
REFERENCES
(1) All Answers ltd, 'SouthWest Airlines Case Study' (UKEssays.com, June 2021) <https://www.ukessays.com/essays/business/southwest-airlines-case-study.php?vref=1> accessed 28 June 2021.
(2) https://www.essaysauce.com/business-essays/barclays-case-study/