A Comprehensive Evaluation Of Male And Female Rape Legislation In India: My Take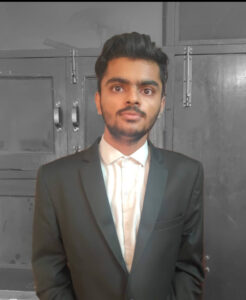 ________________________________________________________________________________
This Blog is written by Anindo Chatterjee from Amity Law School, Noida. Edited by Oshin Suryawanshi.
________________________________________________________________________________
"Anywhere around the globe, if you see a law which is protecting the rapists, you must know that this law has been prepared by the rapists!"

― Mehmet Murat Ildan
INTRODUCTION
Rape has been a bane of civilized society for a long now. It has led to billions of scarred individuals not only physically but also mentally. Rape is a crime of the lowest niche such that some of the countries may even punish people with the death penalty just as to deter any future offenders from committing such crimes. But there is a vast grey area when seeing only from the point of Indian legislations regarding the inequalities of gender. If only talking about the Indian Penal Code, 1860(hereinafter referred to as IPC) S.375, 376, 376A, 376AB, 376B, 376C, 376D, 376DA, 376DB, 376E, 377 are the certain sections which are related to the offense of rape mostly on women and only S.377 which also incriminates rape against men. However, if we merely look at the magnitude of the sections focussed on the rape offenses against women to that of men it is very easy to understand this inherent inequality that is a part of the IPC. But these are not the only sections and IPC is not the only legislation referring to rape. By the grace of lawmakers, we also have the Protection of Children against Sexual Offences, 2012 (POCSO) which has sections 3,4,5,6 referring to penetrative sexual acts against children which in a very positive step are absolutely gender-neutral. Let us further look into the nuances of such relevant sections to understand this gender rift prevailing in our very own laws.
BACKGROUND
If we generally look at the no. of sections in the IPC (that is the very heart and soul of the Indian penal law system) focuses quite a lot on the safety of women against sexual crimes but very little on any sexual crimes against men. For instance, S.354 that Assault/criminal force on women with the intention to outrage modesty, S.354A sexual harassment and its punishment, S.354C the crime of Voyeurism (watching or capturing an image of someone engaging in a private act), and even 354D the offense of stalking only identifies these crimes against women, there will be no offense when someone does this heinous act against men. This is what the IPC focuses upon and tells us the general legislative intent of this act and that is only to protect women against most sexual offenses because guess what according to legislators only men can be the wrongdoers but never the victims of these crimes. This is the harsh reality of this act where men's rights in these contexts are ignored and only women can be victims just amazing. This is what sets the real background for our article on this issue.
HISTORY
The laws with respect to rape in India have been formed generally by three explicit episodes of rape submitted on ladies by men, which stunned the inner voice of the everyday person and gathered cross country consideration. The main instance happened in 1971 when a police constable raped a young lady belonging to a tribe in the police headquarters and was later absolved by the Supreme Court, assuming assent with respect to the casualty since she didn't raise any weeps for help. The choice of the Indian Supreme Court was broadly looked down upon and this brought about the public authority changing the rape law and Evidence Act to assume no assent with respect to the lady on the off chance that she says so once the facts related to intercourse have been set up.
The subsequent rape happened in 1992 where a town lady, who was filling in as a social specialist against kid marriage, foiled the arrangement of a couple of' upper cast' men from her town to direct a kid marriage. Irritated by the dauntlessness of the 'lower cast' lady, she was assaulted before her significant other by five men. This was trailed by an unconcerned treatment given to her by police authorities and government specialists. To add affront to her wounds, the charged men were cleared by the trial court referring to finish mistrust in the account of the person in question. The thinking of the preliminary appointed authority smelled of male-controlled society and sexism, who gave ridiculous thinking, for example, "A nephew wouldn't rape a lady before his own uncle or that upper caste men would not rape a lower caste lady." This choice prompted inescapable fights in the nation over and furthermore, brought about an NGO "Vishakha" recording a PIL for forestalling inappropriate behavior of ladies at the workplace. Subsequently, the Supreme Court outlined rules for forestalling lewd behavior at the working environment which was outlined by the public authority as legal law in 2013.
The third rape occurred in 2012, when an understudy of physiotherapy was ruthlessly assaulted by six men including an adolescent, in a moving transport, and who later kicked the bucket from the wounds. The case gathered worldwide consideration and prompted enormous fights across the country. It brought about the fruitful conviction of the multitude of respondents whose capital punishment was affirmed by the Hon'ble Supreme Court. The public authority promptly shaped a three-part Committee to prescribe changes in the laws identifying with sexual offenses perpetrated on ladies, which at last framed a piece of the Criminal Law Amendment Act, 2013. The re-examined enactment currently characterized different sorts of rapes, for example, assault, and rape by an individual in a guardian position. The meaning of rape was likewise stretched out to incorporate oral and non-penile rape separated from the conventional infiltration. Further, ladies are presently being indicted for being an accessory in an assault.
INDIA'S CURRENT RAPE LAW STATUS ANALYSIS IN CONTEXT TO MALE RAPE
As we discussed above in the history of the rape legislation, India's rape legislation has been largely affected by these three landmark events.
Upon examining these events we can easily find out that these were the gravest of the offenses against womanhood that greatly affected the hearts and minds of the legislators, judges, and even the common people. This led to a perception of the people that most of these crimes in the most heinous form are only committed against women and not men. However, this is not entirely correct as rape crimes are committed against men as well. Maybe by influential or powerful women or men of higher stature. While the IPC in a way identifies (not expressly) rape committed by men upon men (through S.377) it still doesn't identify rapes that may be committed by women against men. Women that may be bosses, at a more advantageous position or any other such circumstances. If we look at the history of our legislation it is easy to understand that most of these laws have been formed only after such incidents that shake the conscience of not only the people in India but people all over the world. Perhaps it is the requirement of the changing times and the legislative should straight up make laws protecting men. However, this is unlikely to happen, and only if one or more such events (of heinous sexual crime against men) happen does there is a slight glimmer of hope that such laws may form.  But there are issues with this as well as it may be misused against women which are no denying that the more vulnerable class when it comes to sexual crimes especially rape. It needs to be made sure that in case such male favoring laws against rapes are formed those are not misused in any way. To ensure that conviction based on those hypothetical future laws should only be done when there are strong enough grounds to punish those women who commit such crimes and if there is a lapse in the chain of events of the crime then in that case conviction should not be proceeded with.
CONCLUSION
At the outset, it is critical to understand the current status of laws in contexts of rapes is strictly in favor of women than men but there is a reason for it. There are far more male rape offenders than women. Hence it can be concluded that women are the more vulnerable class by many standards and not just one. There are no doubts that there are also a lot of false rape accusations and many innocent men are stripped of their respect, status and hence there needs to be a proper investigation by the police and other competent authorities and only when the heinous crime is properly established only then the accused should be committed same steps needs to be taken in case a future male rape legislation is enacted and no innocent should be made a scape goat of the legal system. It is important to keep in our conscience that, yes women are the more vulnerable class but that doesn't mean it would be wise to close our eyes to the atrocities committed against men.
REFERENCE
1. https://blog.ipleaders.in/rape-sexual-assault-law-india-gender-neutral/
2. https://www.latestlaws.com/articles/critical-analysis-of-rape-laws-in-india-and-judicial-opinion-by-sakshi-rewaria/
3. https://www.lawctopus.com/academike/comparison-critical-analysis-rape-laws-criminal-law-amendment-2013/
4. https://academic.oup.com/heapol/article/30/5/656/657922
5. https://www.indiatoday.in/india/story/woman-files-false-rape-complaint-against-neighbour-in-up-s-ghaziabad-fined-rs-20-000-1764533-2021-01-31
6. https://blog.ipleaders.in/legal-conundrum-making-laws-false-rape-charges-india/
7. https://www.hrw.org/news/2017/11/08/india-rape-victims-face-barriers-justice
8. https://thedocs.worldbank.org/en/doc/232551485539744935-0050022017/original/WDR17BPGenderbasedviolenceandthelaw.pdf
9. https://ccs.in/indias-law-should-recognise-men-can-be-raped-too
10. http://www.legalservicesindia.com/article/1510/Rape-Law-In-India,-Problems-In-Prosecution-Due-To-Loopholes-In-The-Law.html