Coronavirus- A Nightmare for the Developing India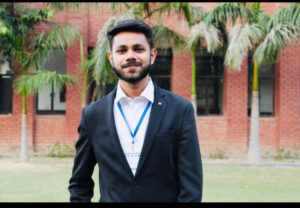 ____________________________________________________________________
This Blog is written by Rehan Ahmad from Lloyd Law College, Greater Noida. Edited by Saumya Tripathi.
____________________________________________________________________
Introduction
SARS-CoV-2 also known as Coronavirus has resulted in the outburst of a respiratory illness known as COVID-19. Many countries have tried to curtail the destruction caused by the pandemic by implementing several precautionary measures and policies but death toll is increasing day by day and is the biggest threat to mankind nowadays. First case of Covid-19 was reported on 30th January 2020 in India and hasn't stopped since then. India has confirmed more than 1.7 lakhs positive cases of Covid-19 by 30th of May 2020 and has most number of cases in Asia. The lockdown has been imposed under the Disaster Management Act, 2005 (DM Act), however the Indian Constitution does not explicitly define the term 'disaster'. The legal basis of the DM Act is Entry no.23 of Concurrent List of the Constitution which is "Social security and social insurance". Also Entry no.29 of Concurrent List "Prevention of the extension from one State to another of infectious or contagious diseases or pests affecting men, animals or plants," can also be used for specific law making. Following the same India implemented several restrictions in order to limit the spread of the virus. The outbreak is declared as an epidemic in most parts of the country, Epidemic Diseases Act 1897 has also been invoked under which many educational institutions and public places have been shut down to restrict the growth of the virus. India had its first public curfew on 22nd of March 2020 as 'Janta Curfew' which then was followed by lockdowns in several parts of the country where the covid-19 cases were high in number. Prime Minister, Narendra Modi on 24th of March 2020 announced 21 days nationwide lockdown, which affected the whole 1.3 billion people of India. Lockdown was further extended twice for 2 weeks, first from 14th of April 2020 to 3rd of May 2020 and was again extended till 17th of May 2020. Observers have also stated that lockdown has slowed the growth of virus by 6 April to a rate of doubling every 6 days and by 18 April, to a rate of doubling every 8 days. Many state governments took swift action on the ongoing emergency by investing in healthcare, policy making and research development. Currently India is witnessing Lockdown 4.0, where some major relaxations have been given to the citizens, which permits almost all economic activities and public movement. Maharashtra has the most number of cases of Covid-19 in India, i.e. more than 60,000 and its increasing day by day. Many states have shown a rapid hike in the number of positive cases during the Lockdown 4.0 in India.
"The containment zones will be sealed, in order to enable the reopening of shops and small businesses in non-containment areas" stated by the CM of Haryana. Haryana is among the states which has lowest number of Covid-19 cases but the situation is changing drastically. Recently Haryana government has issued new guidelines for barber shops, beauty parlours and salons amid the pandemic. These outlets can be opened only if they ensure safety measures such as sanitization and disinfection after every service provided. These outlets shouldn't allow people suffering from cold, fever, cough and throat pain. The staff and the customers should wear masks inside the shop as mentioned in the guidelines. Several safety measures have been added to the guidelines released by the Haryana government such as, barber shops and salons must increase the use of hand sanitisers and masks inside the shop, Disposable towel/napkins shall be used for each customer and all the equipment must be sanitized after every use, token system to be initiated to follow social distancing, gap of 1 meter is necessary between two customers, carpets and floor should be cleaned thoroughly, sharp waste should be collected in leak-proof container with 1% of sodium hydrochloride solution etc. Government is taking proper steps to restrict the rise of the virus by several policies and guidelines as they do not have any other alternative other than to focus on lives and livelihoods of the needy but it is difficult for the barbers to comply with those guidelines. In state of Haryana there are almost 1 million people who are into barbershop/salon business, out of which only 1% has reputed salons or shops and the rest are working in village or at district level. According to them, it is very difficult to restart their business in compliance of the guidelines. After 2 months of joblessness they do not have enough money to pay rents which arises the question that from where will they arrange all the equipment given in the guideline. It is now in the hands of the government to fulfill the needs of the barbers in order to reopen their business. The relaxation in economic activities will give relief to cash-strapped businesses to overcome ongoing financial crisis. Two months of lockdown has shaken the foundations of Indian economy, a large number of agitated small businesses facing ruin can no longer be overlooked. But this dilemma has caused a rapid hike in the number of positive cases of Covid-19. It has been seen that the average cases in the first week of lockdown 4.0 is much higher than the 14 day period of lockdown 3.0. Haryana has recorded 256 cases in its first week, i.e. from 18th of May 2020 to 24th of May 2020 with an average of 37 new cases per day whereas the average in lockdown 3.0 was 28 cases per day.
Many State governments and Government of India have been issuing guidelines or orders under Epidemic Disease Act 1897 or under Natural Disaster Management Act, 2005 to completely restrict the movement of people and functioning of industries and establishments since March 2020 which eventually had a crippling and stalling effect on business and normal life in the entire country. As the government has directed to make the payment of the entire wages/salaries to all the employees- irrespective of their status, there arises a question in the minds of lessors/landlords that are they still entitled to take rent as per the agreement in the ongoing situation of pandemic or Force Majeure (FM). But this can be further argued by the landlords/lessors that the same has not affected the ability of the tenant/lessee to pay the rent as they are entitled and must have got their full salary/wage and thus does not make any sense to let go the rental. Nevertheless, situation of the small shop owners such as barbers, sweet shop owners is solved to an extend but remains questionable as the government of Haryana and Municipal Corporation of Gurugram (MCG) had earlier said that landlords in the city should not ask for rent from migrant workers, students and paramedics, however many arrests have been done for forcibly demanding of rent. Hence the probable solution is to be more realistic and to look at the present and emerging future scenario practically.
Lockdown 4.0 Guidelines state-wise
After the Central Government released guidelines for lockdown 4.0, several states issued new guidelines which gave relaxations compared to guidelines of Lockdown 3.0. Now, the State/Union Territory governments will decide the allocation of red, green, and orange zones after taking into consideration the parameters shared by the Ministry of Health and Family Welfare.
Maharashtra, in compliance with Coronavirus Lockdown guidelines, e-commerce activities for necessary and non-necessary items and materials have permitted in red zones. All industrial units/construction sites are allowed to operate in the red zones. Sport complexes and other public open spaces will remain open for individual exercises in non-red zones. Intra-district bus service with maximum 50% capacity has been allowed in non-red zones. However the green and orange zones will get more relaxations, in terms of starting more services.
According to Delhi chief minister Arvind Kejriwal, people will have to live with Covid-19. He stated "When corona came in India, we did not have anything – testing kits, quarantine centres. But we now have all required facilities. So now we will have to think of opening up of our economy." It was announced that shops in markets will open in an odd-even basis but Metro services, schools, colleges, barber shops and salons will remain closed till May 31.
The Assam government extended the lockdown till May 31, and also directed the District Magistrates to impose night curfew for 12 hours from 7 pm to 7 am. Barber shops, salons and parlours shall continue to remain closed though home visits would be allowed after following hygiene and sanitization norms.
Punjab has also extended the lockdown till May 31 to restrict the spread of coronavirus pandemic, according to the order issued by the state home department. The order allows barber shops and haircut saloons to open but incompliance with the health department.
The freshly released guidelines by the Gujarat government allows Barber shops, outlets selling paan masala to open in non-containment zones from between 8 am to 4 pm till 31st May 2020.
Almost every state have opted the same measure to curb the growth of the virus, but can it be considered successful? The World Health Organisation (WHO) announced COVID-19 a pandemic in the month of March on 11/03/2020 but until March 13, India's official position was that it "wasn't a health emergency and there was no need to panic". India had only 83 positive cases then and was evacuating Indians from abroad. But soon, by March 15 it was realised by the health experts and epidemiologists that the virus, SARS-CoV-2, shows properties that distinct it from other coronaviruses and influenza viruses and is highly transmittable and can also evade the immune system for a long time and therefore spreads rapidly even without the infected being visibly sick. On March 24th, Prime Minister of India, Narendra Modi requested every citizen to stay at their places and issued a lockdown of 21 days throughout the country. Thus the scope of testing and examining of patients began with full force. Indian government argues that the lockdown has reduced the spread of virus, while the opposition or critics have a whole different story. The effects of lockdown are often entangled with its political and humanitarian effects, including joblessness, poverty, an unprecedented migrant worker crisis, and widespread loss of access to healthcare, hence should not be looked at in isolation. These crises could have been under control by planning but are now an essential element of lockdown in India. In the complex and unclear threat of Coronavirus lockdown was imposed which reframed disease control by putting restrictions on movement and contact. Lockdown could work smooth only if we are willing to ignore almost all the harsh realities it entails and if the relationship between authorities and people is simplified i.e. the authorities enforce the rules and regulations and the people comply. As the picture of the nation becomes more complicated, Centre emerges as a more symbolic and supervisory role bearer which then triggers state government. Hence blame game encourages state government to show manipulative data such as under-reporting Covid-19 infections and deaths after they fail in controlling the spread of disease. Lockdown has two coinciding effects on disease and its monitoring which are essential to understand to know the actual situation of India. First, lockdown slows the transmission of virus as freedom of movement is restricted or by enforcing physical distancing. Second, it slows the geographical spread of the virus. However neither of them is absolute, for an instance, poor planning and implementation of lockdown led to chaos and overcrowding which eventually resulted in acceleration of transmission for a while. And within some geographic locations such as Mumbai, restricting the flow of people led to increase in number of infected people which could have reduced population density.
Although many of us still believe that the nationwide lockdown should continue beyond the fourth phase which will end on May 31 2020. Giving more relaxations can lead to more number of coronavirus cases in a short period of time. Haryana reported 123 new cases on Thursday, which is the biggest single day spike. Currently Haryana has tested 1504 positive cases with the death toll of 19. Government believes that the rise in number of cases is because of the large scale movement of people between Delhi and the state, after which the border was sealed; entry would be allowed on the basis of passes issued by the district administration.
References
https://www.bbc.com/news/world-asia-china-51466362
https://www.nytimes.com/article/what-is-coronavirus.html
https://www.cnbc.com/2020/01/30/india-confirms-first-case-of-the-coronavirus.html
https://www.hindustantimes.com/india-news/india-most-infected-by-covid-19-among-asian-countries-leaves-turkey-behind/story-Jjd0AqIsuL3yjMWg29uJ3I.html
https://www.livemint.com/news/india/pm-modi-announces-extension-of-lockdown-till-3-may-11586839412073.html
https://www.hindustantimes.com/india-news/lockdown-should-be-extended-beyond-may-31-haryana-minister-anil-vij/story-CynfHwhzQbjAx9tL1Wb1FL.html
https://timesofindia.indiatimes.com/india/lockdown-till-may-31-can-stall-coronavirus-pandemic-says-study/articleshow/75653149.cms
https://www.bloombergquint.com/coronavirus-outbreak/the-shape-of-indias-exit-from-the-covid-19-crisis