Dowry Deaths and Laws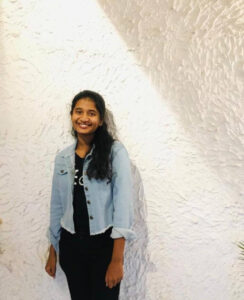 ________________________________________________________________________________
This Blog is written by Ruthika Reddy from St. Francis College for Women, Hyderabad. Edited by Prakriti Dadsena.
________________________________________________________________________________
INTRODUCTION
Marriage is an important social institution and the exchange of expensive gifts is a very old custom. This deep-rooted tradition of dowry in India has claimed the lives of many women. Dowry is the payment in cash or any other assets of monetary value by the bride's family to the groom's family. It is linked to the social structure of marriage. This practice is not limited to a specific religion, it exists across many communities and religions. Dowry system is more prevalent in the northern states and it is offered in the form of material goods and in the Southern states dowry is more commonly offered as land or money. It is difficult to accurately trace the origin of dowry system. Earlier, dowry was offered to provide financial security to the daughter, as women were not allowed to inherit parental property. However, today dowry is seen as a symbol of higher social status in society. The demand for dowry has increased significantly with time and this has paved the way for many other social evils such as domestic violence, oppression and the increasing number of crimes against women. Dowry death is the intentional killing of a woman by the husband, father-in-law, mother-in-law, daughter-in-law, or any other member of the marital family. The groom's families demand higher dowries, which the middle-class families cannot afford, creating a financial burden on the family. Unfortunately, such demands might last for months or even years after the wedding, as the groom and his family continue to pressurize the bride's family for more money. Poor families are often forced to sell off their lands and take loans to meet the dowry requirements and are trapped in huge debts. Parents start saving for their daughter's marriages right from her birth and refuse to invest much in educating her. If they fail to meet the demands of the groom's family, the daughter-in-law is subjected to harassment, abuse and ill-treatment. Women are seen as sources of wealth and money, and the bride is abused physically and mentally by her in-laws as their demand for more and more dowry becomes insatiable. Dowry crimes can involve the threat or use of violence, leaving the bride's family with little choice but to offer additional dowry in order to protect their daughter. The Dowry Prohibition Act was passed in 1961 to prevent the giving or receiving of dowry, but dowry continues to exist in 2021. However, incidents of dowry are rarely reported as it is kept very private and due to the legal consequences of giving/accepting dowry.
SIGNIFICANCE OF THIS DEVELOPMENT
The dowry system has become customary across many communities and dowry has become an important part of marriage negotiations. According to studies, even parents of female regard dowry as a way to assert their position and ensure that their daughters are treated well by their in-laws. The bride is often physically and mentally abused if she fails to provide the dowry as demanded by her in-laws. She is verbally abused, harassed and threatened. In some cases, she is physically abused, forcing her to commit suicide. Not only are married women tormented, humiliated, assaulted, pushed to commit suicide, and ill-treated on a daily basis, but many are even burned, poisoned to death because their parents are unable to satisfy dowry demands. Most of the victims belong to middle class families and this puts a huge financial burden on the family. The degree of morbidity in terms of physical and mental health degradation as a result of dowry-related conflicts is tremendous. These incidents occur behind closed doors and in most cases, the groom or his relatives record the bride's death as a suicide. The Indian government has attempted to curb the rising number of dowry fatalities by enacting various laws aimed at preventing such fatalities and punishing those who are involved. The Dowry Prohibition Act of 1961 was the first law that was passed to restrict the practice of dowry in India. This law declared giving or receiving dowry as a punishable offence with a minimum sentence up to 5 years and a fine of minimum 15000 rupees. The act has a variety of preventive elements, but the goals have not been met.
IMPACT
The Dowry Prohibition Act of 1961 can be defined as a poor attempt to curb dowry practice. Rural women were unaware that dowry was illegal, and they assumed that in order to marry off their daughter to a good man, they would need a large dowry. The act was followed by various protests by women activists to educate women about their rights and that dowry practice was against the law. Dowry system continued to exist throughout the country even after the law came into force. This clearly showed that people value social norms more than legal norms. The law failed to define dowry in a precise manner, prescribed minimum punishment anyone could get away with and it failed to achieve public support. There were many loopholes in the law. While the law prohibited dowry practice, it allowed the exchange of gifts. In addition to this, the law contains clauses that are ambiguous and it offers no proper relief to the victim. In addition to these legal measures, awareness campaigns were conducted to curb dowry practice. Incidents of dowry harassment are never reported to the police, since it destroys the bride's family's reputation, as well as their connection with the groom's family. While the laws grant powers, neither the police nor the courts were efficient in enforcing them. It took a long time for a case to be listed in court and for the husband and family to be acquitted even for murder. The Dowry Prohibition Act was amended twice by the government in 1984 and 1986 in order to increase its effectiveness.
PROVISION IN THE LEGISLATURE
The Dowry Prohibition Act of 1961 was the first national legislation that was enacted with respect to dowry. This act was amended twice in 1961, a few new provisions were introduced and the existing ones were amended to eliminate dowry system. The 1986 amendment mandates that every unnatural death of a woman, married for less than seven years be investigated by the police and a court magistrate. The original Dowry Prohibition Act was amended to include minimum and maximum penalties for providing and receiving dowry, as well as a penalty for demanding dowry or advertising offers of dowry in connection with a marriage. Giving and receiving dowry is illegal under Section 3 of the act with a minimum sentence of 5 years and a fine of Rs 15,000 or the value of the dowry, whichever is greater. According to Section 2 of the act, any property or valued security given or agreed to be given in the future directly or indirectly in connection with marriage constitutes to dowry. According to Section 4, anyone who directly or indirectly demands dowry from the bride's or bridegroom's parents, relatives, or guardians would be penalized by imprisonment for not less than six months and up to two years, as well as a fine of up to ten thousand rupees. The Indian Penal Code, 1860 ("IPC") was amended to include Section 304B, which made dowry death a specific offence punishable by a minimum sentence of 7 years in jail and a maximum term of life in prison. Section 304B states that if a woman dies as a result of burns or bodily injury, or in suspicious circumstances, within 7 years of her marriage, and if there is enough evidence to prove that she was subjected to violence or harassment by her husband or his relative regarding the demand for dowry before her death, the husband or relative will be deemed to have caused her death. Furthermore, when it is established that the woman was exposed to brutality on account of dowry demand before her death, Section 113B of the Evidence Act, 1872 ("Evidence Act") adds an extra presumption of dowry death. In the event of a married woman's death within seven years of her marriage, Section 113A of the Evidence Act gives a similar presumption of abetment of suicide (which is an offence under Section 306 IPC). Section 498 states that when a woman is subjected to cruelty by her husband or a member of his family, cruelty by the husband or relatives has been made punishable by up to three years in prison and a fine under Section 498-A. Cruelty encompasses both emotional and physical torment.
CASE LAWS
In this case, the Appellant demanded and received Rs. 40,000 in dowry from the Respondent. The Appellant demanded more Dowry after the wedding, but the Respondent's family refused. As a result, the Appellant began torturing the Respondent, and the Respondent died as a result of the injuries. The Appellant was found guilty and was sentenced to ten years imprisonment by the Sessions Court. The decision of the Sessions Court was supported by the Supreme Court.
In this case, the daughter-in-law was burnt to death while she was asleep by her mother-in-law. She was rushed to the hospital but the doctors could not save her life as she suffered severe burns. The mother-in-law of the deceased was convicted under Section 304 B of the Indian Penal Code by relying on the dying declaration of the deceased in which she stated that she was put to fire by her mother-in-law.
In this case, the bride's father gave 15000 cash, jewellery worth 15000 and 5 acres of land as stridhan during her marriage. After marriage, she was harassed and tortured by her husband to transfer the land in his name. All these circumstances forced her to commit suicide. However, it was found that there was no specific demand for dowry but the deceased was forced to transfer her stridhan property in his name and the accused was not held to be liable under Section 304B.
In this case, the deceased was rushed to hospital when she was found unconscious by her neighbour. The post mortem report revealed bruises on her left thigh and hip. The Supreme Court found the accused guilty under Section 323 but released them under Section 498A because there was no proof of dowry demand or cruelty.
ANALYSIS
Dowry system continues to exist even today and is still practiced in the name of tradition. Dowry has gradually evolved into a means for the groom and his family to increase their wealth and improve their standard of living. More than 7.1 thousand dowry deaths were registered in India in 2019. Uttar Pradesh, Madhya Pradesh and Bihar account for the highest number of dowry deaths in the country. The most common causes of death are suicide, poisoning and burning. If there is no proper evidence of the occurrence of a dowry death, deaths of women are recorded as kitchen accidents and suicides. The failure of police and prosecutors to enforce laws is also to blame for the continued problem of dowry deaths. The most common complaints made by the public against police are that they arrive too late at a crime site, distort the events when recording the First Information Report, always try to portray dowry deaths as suicide, and conduct investigations in a less professional manner. In India, dowry deaths aren't the only sign of violence and discrimination against women. Parents who want to have sons are more likely to wean their daughters prematurely and neglect them. Items that may be extorted from the bride's parents for years after the wedding are not included in the law's definition of dowry. Dowry cases are often accorded such low priority by the judiciary that it can take up to a year for the court to even approve to hear them. The Indian culture also acts as an impediment in effectively enforcing that laws that prohibit dowry practice. A woman's maternal family shuns her once she is married and she is expected to serve her husband without complaint, and never return to her maternal family. Even if she tries to seek help from her family, the girl's parents choose to compromise rather than bring the matter to light. Women continue to stay in abusive marriages, as a broken marriage is viewed as a disgrace and divorced women are often stigmatized by the society. There is a need for adequate social awareness and education along with effective implementation of laws and support from the society.
CONCLUSION
The practise of dowry has become so ingrained in Indian society that it has become too entrenched and diabolical to be tackled by reformers and legislators. In order to reduce the number of dowry killings, harassment, and cruelty, more female police officers should be recruited and trained to be available in the event of an unnatural death of a woman. Furthermore, if the Indian government is to succeed in ending the practise of dowry murders, it must modify Indian society's perceptions regarding women and their proper roles, as well as address the various factors that lead to domestic violence and murder. There is a need to improve economic opportunities for women, make them aware of their rights so that they can raise their voice against domestic violence, harassment and abuse. The government must implement stringent laws and punishments to combat dowry practise at its root. Indian women must be encouraged in becoming more financially independent so that, in the event of a life-threatening marriage, they have the option of returning to their parents' house. Therefore, dowry practice must be condemned by the society, and this would need us to take a step forward in eliminating this social evil.
REFERENCES
(1) http://www.ijhssi.org/papers/vol7(1)/Version-2/M0701028590.pdf
(2) https://www.lawnn.com/top-20-landmark-judgments-on-dowry-in-india-a-must-to-know/
(3) https://digitalcommons.law.seattleu.edu/cgi/viewcontent.cgi?article=1432&context=sulr
(4) https://blog.ipleaders.in/dowry-deaths-india-legal-study/
(5) https://www.britannica.com/event/Dowry-Prohibition-Act
(6) https://www.mitchellwilliamslaw.com/webfiles/NIR%20Vol_%205%20Musa.pdf
(7) http://www.legalserviceindia.com/legal/article-1245-dowry-and-dowry-death.html