The Law Behind Casino In Goa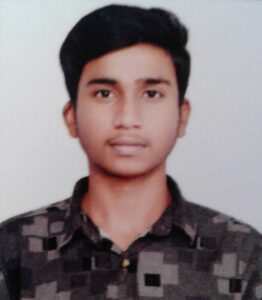 ________________________________________________________________________________
This Blog is written by Ashutosh Rajput from Hidayatullah National Law University, Raipur. Edited by Harsh Sonbhadra.
________________________________________________________________________________
"It's hard to walk away from a winning streak, even harder to leave the table when you're on a losing one."

-Cara Berotoia
INTRODUCTION
The term casino is derived from an Italian term 'casa' which means a house or a club; therefore, a casino is a set or a house where several types of activities set forth. As per Merriam Webster 'casino' means "a building or room used for social amusements". Such social amusement specifically includes gambling. These clubs are built individually or by merging with hotels, resorts, or restaurant with an aim to initiate certain pleasurable activities such as gambling, dancing, etc. where gambling is of prime importance. Gambling as per the Dictionary pertains to "the activity or practice of playing at a game of chance for money or other stakes" whose origin is still unknown, though history has some footprints regarding its evidentiary existence. Gambling can be traced back to the times of the Mahabharata wherein the opponents were tested on the basis of their skills at board rather than through the wars. Furthermore, the game of dice made from cubes of sandstone which dated back to the Indus Valley Civilization presumes that gambling was already in existence and is not a new concept.
In America, these gambling houses were initially known as saloons rather than the casino. Gambling is legal in several parts of the world but is restricted primarily in India, that too with exceptions i.e. only in Goa, Daman, and Sikkim gambling is legally valid. Gambling includes Blackjack (Single Deck), Craps, Three-card Poker, Backgammon, etc. Government's permission is a must before opening a casino and state legislature has the power to enact provision regarding gambling which is enshrined under entry 34 list II of 7th schedule of the Indian Constitution.
Goa has around 20+ casinos, of them Casino Pride is one of the premium floating casinos which has a huge visitation while the first casino was opened in the year 1999. These casinos are fundamentally governed by the Public Gambling Act, 1876 that has been derived from the two United Kingdom's legislations that are Gambling Act, 1845 and the Betting Act, 1853.
SIGNIFICANCE OF THIS DEVELOPMENT
India is the second-largest country population-wise and seventh largest country area wise, therefore, just after the commencement of the casino in Goa huge revenue has been earned amounting to crores of rupees. As per the Deccan Herald Goa earned 411 crores revenue from Casinos in FY 2019. Such establishment of casino particularly in India boosts up the tourism in Goa which ultimately puts some increment in the economy of such state added with the increment in the employment rate. The money spent by foreigners as well as the Indian citizens in the casino is directly proportional to the tax collection rate. It makes an individual earn money in less time that too with enjoyment, an unskilled person too can indulge in such activity.
IMPACT
Casinos in India has a much wider impact as it has a huge contribution to the country's GDP, relying on a report by KPMG wherein it has estimated that India's overall gaming market (most of which is illegal and unaccounted) to be worth Rs. 2,50,000 crores or US $ 60 billion, which amounts to around 3.5% of India's Gross Domestic Product. Furthermore, casinos attract tourists just by its holistic appearance. Though critics might say that casinos may lead to infringement of a certain set of rules, as many times it involves prostitutes, cocaine, smack, blackmailing, etc.
STATUTORY PROVISIONS
Public Gambling Act, 1876
As per Section 3, a fine/penalty will be imposed not exceeding 200 rupees or an imprisonment of up to 3 months if anyone is caught running or being in charge of a public gambling house 'casino'.
As per Section 4, a penalty will be imposed on anyone who found visiting gambling house such penalty shall not exceed rupees 100 and an imprisonment of up to 1 month.
As per Section 12, this act will not apply to any game of mere skill wherever played.
As per Section 15 whoever having been convicted under Section 3 and Section 4 commits subsequent offence then he would be exposed to two times the punishment with respect to the previous punishment.
Goa, Daman & Diu Public Gambling Act, 1976
According to this act casinos can only be set up at five-star hotels or offshore vessels provided there should be a government's prior permission.
The Foreign Exchange Management Act, 1999
As per this act online funding is illegal from the gambling sites without using rupees as a currency.
Income Tax Act, 1961
As per Section 194B if winning from gambling exceeds rupees ten thousand then at the time of payment, tax shall be deducted as thereon, the rates in force.
Other Statutory Provisions are as below:
• Assam Gaming and Betting Act, 1970
• Bombay Prevention of Gambling Act, 1970
• Madhya Bharat Gambling Act, 1955
• Delhi Public Gambling Act, 1955
CASE LAWS
The Supreme Court in KR Lakshmanan v. State of Tamil Nadu [1] held that betting on a horse racing will not come under the ambit of gambling as it requires a game of skill.
In Manoranjithan Mananyil Mandram v. State of Tamil Nadu the Madras High Court observed that 'whether a game is of chance or of skill is decided on the facts and circumstances of each case.'
In the State of Andhra Pradesh v. K. Satyanarayan & Ors. [2] Supreme Court held that rummy is a game which requires skills rather than chance and further observed that the skill is required in memorizing the cards as the card falls in addition to holding and discarding a card also requires certain skills.
In Ramachandran K v. The Circle Inspector of Police the Kerala High Court held that playing rummy for stakes would amount to the offence of gambling as per the Kerala Gambling Act, 1960.
In Shri Varun Gumber v. UT of Chandigarh & Ors. the Punjab and Haryana High Court ruled that fantasy sports are skilled based sports.
In Dominance Games Pvt. Ltd. v. State of Gujrat & Ors. the Gujarat High Court held that poker is a game of chance and further ruled that if any game involves skill but is played with stakes then it would fall under the ambit of gambling.
In Nimmagadda Raghavalu & Ors. v. Unknown the Madras High Court held that "Gambling is not an offence and it becomes one only when it takes place in a common gaming house or a public place. The mere fact that occasionally people used to play cards and perhaps for money does not necessarily make it a common gaming house. The presumption of gambling on Diwali is not so strong as the gambling at other times . . . . A person simply allowing the use of his house to gamblers during Diwali festival without any idea of demanding rent etc, cannot be said to be keeping a common gaming house. Gambling on Diwali day should not be considered to be an offence."
The Karnataka High Court in R Shankar Creation association v. State of Karnataka classified poker, darts, carom & chess under the ambit of skills.
ANALYSIS
Gambling is a subject of state list therefore, the only state can formulate the provisions with respect to the gambling activities. Presently, only 3 states i.e. Goa, Daman, and Sikkim have legalized the establishment of casinos. Primarily only the Goa legalized gambling and later the other two states in order to increase the tourism also legalized it. Moreover, 10% tax is collected from the casinos in the Goa. In 2015, the Home Department of India raised the minimum age limit to 21 years in order to play and also seeks to ban the local residents visiting the casino.
If an Indian resident won at the gambling in a foreign country then he will be liable to pay the tax in a foreign country as well as in India. And it is seen that in short-run the casinos tend to make a profit while in the long run, an individual tends to make a profit. Gambling initiates inequality in a country as it is a very expensive game and only rich takes part in this business and makes the old saying "rich get richer and poor get poorer" true in gambling era. Gambling has also been criticized on the account of its addictiveness which leads to corruption. Some say gambling is the game of skill and not a game of chance. Though poker, rummy, and fantasy cricket too require a kind of chance for that one has to be well versed with the skills involved in playing it while gambling is a game of chance either you win or lose.
Prudently, one can find an ambiguity as to the validity of gambling with respect to the Indian Contract Act, 1872 whereby Section 30 enshrines that an agreement by way of the wager is void as it is based on uncertainty and this uncertainty pertains to as a 'game of chance'. While Section 12 of the Public Gambling Act, exempts the game which requires the skills and due to which gambling gets a valid status. For instance, poker is widely known and has an existence in almost every casino that too with a legal status which is a great example of a 'game of skill and a game of chance' as the shuffle of cards has a chance element and ability to read the opponent and remember the cards requires an element of skill. This element of skill makes it legally valid.
Furthermore, the Supreme Court held that "the game of Rummy is not a game entirely of chance like the 'three-card' game mentioned in the Madras case to which we were referred. The 'three card' game which goes under different names such as 'flush', 'brag' etc. is a game of pure chance. Rummy, on the other hand, requires a certain amount of skill because the fall of the cards has to be memorised and the building up of Rummy requires considerable skill in holding and discarding cards. We cannot, therefore, say that the game of Rummy is a game of entire chance. It is mainly and preponderantly a game of skill"
CONCLUSION
There are several lacunas in the legislation with respect to the gambling and it would only be fruitful if the government body sets up proper rules and regulations under the legislation which would benefit more to the tourism sector as well. Moreover, the taxes should be minimized prudently and the minimum age should be increased to 25-30 as under this age a person somehow gets settled and stands by his own expenses. Furthermore, in order to gain more tax, no limit should be placed before the foreign national with respect to the gambling.
REFERENCE
[1] AIR 1996 SC 1153
[2] AIR 1968 SC 835