Virtual Visitation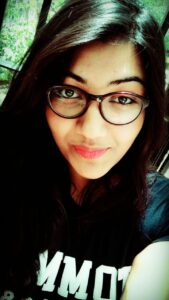 ____________________________________________________________________
This Blog is written by Vibhuti Tyagi from Ideal Institute Of Management And Technology And School Of Law, Delhi. Edited by Saumya Tripathi.
____________________________________________________________________
INTRODUCTION
One of the challenges faced by divorced parent in their location which is related to the location of their child's other parent. If one parent needs to move, it can create a host of challenges for both Parents and their child.
Virtual visitation can keep parents and child connected when a child lives too far from a parent to have in person visits all that often. It is never a substitute for in-person parenting time, but in some cases, it can help to nurture the bond between a parent and a child when they cannot be together.
WHAT IS VIRTUAL VISITATION?
Virtual visitation is a modern way to meet with their children under child visitation laws. It allows a non – custodian parents to meet with their child to the use of internet technology which is also called "E-Visitation" or "E-Access".
Virtual visitation refers to the visitation by the use of smartphones, or web cam on a computer through video- chat application such as Skype, Hangouts, Google and can also include visitation through messaging, text messaging, e-mails and telephone conferences.
Virtual visitation is becoming an increasingly popular form of child visitation, as allows more and more non- custodial parents to maintain frequent visitation with their child. It is especially popular for non-custodial parents who live far away from their child.
BACKGROUND
In United States laws, virtual visitation refers to the rights of the non-custodial parents to have electronic communication with his her children. It was first appeared in divorces in the late 1990's initially virtual visitation was used to justify relocating away from a non-custodial parent. Now states with virtual visitation laws do not allow virtual visitation as a justification to relocate a child away from a non- custodial parent. Virtual visitation works for both parents to maintain contact with their children when they cannot be with the child in-person. The court may decide the frequency and duration as a part of a parenting plan.
Currently, virtual visitation is available in Florida, Illinois, North Carolina, Texas, Utah, and Wisconsin.
IMPACT
Is Virtual Visitation right for the parents and their child?
Due to the growing number of divorced parents sharing custody of their children, virtual visitation provides potentially far reaching benefits to enrich the parents-child relationship. Not only can parents become more involved in their child's lives, despite the distance parents and children become arguably become better people.
It is important for young children to be able to hear their parents voice and interact with them when the must be separated for long periods of time which increase the sense of bonding.
Importance of virtual visitation for parents and children
It can be beneficial in number of ways. Here are some them-
• Non-placement parent lives at a great distance away from the other parent. By the use of electronic means parent can have additional communication with their child.
• Non-verbal reaction, such as smiles, frowns, interest, disinterest and grant parents an ability to view their child's potential.
• Helping a child with homework.
• Connecting on social media sites as a way to talk about day-to-day occurrences; and possibly
• Reading a bed time stories.
While instant messaging and other forms of electronic communication may also be beneficial in those cases where the non-custodial parents are physically absent.
In cases where a has decided that parents relocation after divorce is in best interest of the child , virtual visitation might be an effective way to keep parent-child bonds strong when they are unable to be together . And specially in cases where parents live hours away from each other ,virtual visitation can be more cost-effective .plane tickets, train tickets, gas mileages and vehicles can be a cost prohibitive. If parents are financially insecure, it can be a real challenge to spend time in the same physical space as their children. Virtual visitation can help ease some of the financial burdens by allowing parents to save money for trips.
What are the drawbacks of virtual visitation?
Some people believe that virtual visitation may be viewed as a replacement and not the supplement for regular in-person child visit Because Sometimes a child needs to spend time and build their relationship with both parents by thee physical presence not just looking at their faces on the screen
Another drawback comes in the form of vengeful parent. There are some concern that one parent could use this type of parenting time as a way to keep the child from physically visiting.
But, whether we are for it or against it, the fact is that virtual visitation is changing old presumptions about child custody and visitations.
PROVISIONS OF THE LEGISLATURE
Legislation in United States of America
Virtual visitation falls in the realm of family law, which is ruled by the individual state. Therefore, each state has the authority over the matter of virtual visitation and state laws may differ. But growing in popularity this has become the norm. In United States, several states including Texas, Utah, Illinois, North Carolina and Florida have enacted laws allowing courts to order online or electronic visitation in custody matter. Legislation in many other states like California, Michigan, Ohio, South Carolina, new jersey(and other states)are currently considering passing such laws.
Virtual visitation may also be an option in many states which don't have specific laws on books. In many states such as New York, which have not passed specific legislation, family courts have ruled in favour of using technology to extend parental visitation rights.
Virtual visitation laws are meant to supplement, not replace , traditional in-person parent-time .
These laws generally require each parents to:
1) Permit and encourage virtual visits;
2) Make them reasonably available; and
3) Allow uncensored communication with the child.
Although the telephone is still the easiest and quickest way to communicate , the more technologically advanced ways to engage in virtual visits may include standard electronic tools (such as email and instant messaging),webcams video conferencing , private document sites , social media sites (such as Facebook, twitter and snap chat), and photo sharing sites (such as Picasa and Kodak Gallery ).Like other child visitation arrangements , court will consider the best interests of the child in determining whether to allow parent-child virtual visitation. In addition, because it's so similar to traditional visitation, a court will not likely afford virtual visitation if regular visitation would not have been granted.
VISITATION LAWS IN INDIA
Should cautious parents consider virtual means of communication, to the video conferencing apps?
As long as its save to do so, a child should be encouraged to spend to spend time directly with both parents. But if , for whatever reason , direct contact can't continue or if you are a key worker , for example, then there are of course indirect measures that can take place and, for a temporary period of time , Skype and face time can be used.
In the first instance, everyone should be encouraged to continue with direct contact until such time as either self-isolation comes into place or if the government takes the steps to put a lockdown in place, but it should be noted that court have all the right to decide the visitation manner.
Can Virtual Visitation also be taken as a right of visitation?
In the case of Hriday Nest of Family Harmony v. the state of West Bengal & Ors. known as (Rights of Visitation Case) In this case the Calcutta high court on 13 may 2020 recognized the concept of "virtual visitation" The Calcutta High court has observed that amid the global pandemic of Covid-19 and coupled with the restricted moment ; virtual interaction between a child and their parents can also be taken part of visitation rights.
Visitation right is the legal right granted to a divorced or separated parents to visit a child in the custody of the other parent. The HC disapproved of the plea were reposing it's faith in the concerned judges hearing visitation matters to be alive to the vulnerable condition of the children. The Bench of Justice Soumen Sen and Harish Tandon observed that the children are the worst affected to the separation of their parents and highlighted that parents have a statutory as well as a social right to interact with a child.
The Bench observed that at such point of time when the country is under lockdown , in order to contain the spread of covid-19, physical interaction is not be possible, virtual interaction may also be considered to be part of right of visitation.
The concept of social justice is dynamic but not static. The bench recognizes the need and importance of interaction with a child and observe that "welfare of the child is paramount and visitation is one of the integral part of restoring the broken threads between the litigating parents".
The high court came to this decision while hearing a PIL filed by hriday nest of harmony (NGO) which sought to frame the guidelines in relation to children who are dissociated with the parents. The bench observed that the technology has been developed when the virtual interaction can also be taken as a part of right of visitation.
Like society justice also changes with the advancement and medium of education. Therefore the bench stated that the application filed by parent for virtual visitation should be in concerned with the welfare of the child.
The Supreme Court in case of Tanuj Dhawan vs Court has also recognized virtual visitation rights in its own motion. While disposing of the case a Bench of Justice NV ramana, Justice SK Kaul, Justice BR Gavai had ordered on 30th April 2020
" the grievance of the petitioner Tanuj Dhawav contention that because of the lockdown , children were unable to interact with their parents even though they have visitation rights for the purpose on which the bench suggested the substitution of the physical contact with electronic means and stated "if they have visitation rights , we suggest that electronic contact instead of physical visits can substituted these times . The parents can arrive at a mutually acceptable arrangements in this behalf. If there is an aggrieved party, the same can approach the family court".
In a similar petition before the same bench earlier in the day, the court refused to issue guidelines for video conferencing access to non-custodial parents.
In the matter of Venkatesh Srinivasa Rao and Ors v. Union of India, supreme court stated that the petitioner had prayed for granting electronic access in the form of one hour video call between the child and the non-custodial parent who has already be granted visitation rights by any competent court .
The question of law in the plea includes:
• This is a violation of the constitution of India, that there is no clear guidelines for the children to maintain contact with the non-custodian parent in the present situation, when the child need their parents more than anything?
• Whether this violation of the international instruments to which India is a signatory, that children is unable to maintain contact with their non-custodian parents?
• Whether the state has the responsibility to protect the personhood, childhood and life of every child, while parents are under separation?
• Whether or not it is the violation of the rights of child and the principle of "children are first to get relief", to ignore parenting rights during lockdown?
• Whether allowing direct and uninterrupted access between the child and non-custodial parents is in the "best interest of child" which UNCRC strongly states in various articles?
But the bench held it is not permissible to issue guidelines for non-custodial parents by stating that at a national level we cannot pass direction like this. The issue will have to be decided by the family courts, but if parents are willing, then it can be done mutually and in case there is dispute parties can moved family courts.
ANALYSIS
Visitation laws established for the well being and in the best interest of the child divorce or separation should not affect the growing year of the child and s this visitation rights are made so that child can get affection that is required. But these visitation laws are modified due to changing situations and circumstances.
The changed circumstances can be relocate of either parent, request by the child to spend more or less time with them etc. in such situation either parent can request for the modification of the visitation rights.
When exes share children, there are number of ways that they can split their parenting time. Sometimes, when physical parenting time is not an option, virtual visitation can be a good way for parents to remain in contact with their kids while it offers lot of advantages if used appropriately. But, it can also some problems.
The biggest negative impact of virtual visitation is the potential for parent alienation. It happens most of the time; Exes who are angry with each other use their kids to hurt each other. If a custody plan includes virtual visitation, the parent with primary physical custody may consistently deny virtual contact. The parent using virtual visitation may use his or her time to say negative things to the children about other parents or use it too frequently. At the end of the day, virtual visitation has lot of benefits when used the right way.
CONCLUSION
As computer and internet technologies become increasingly available, virtual visitation will continue to grow at the rapid pace while across the nation responding to this by enacting new laws and legislation. The majority is slow in dealing with the electronic communication that are widely available to the divorced parents. Courts play important role in helping to legitimizing the use of virtual visitation between parents and children. Experts are needed the ways that virtual visitation can enhance relationships and advances societal interests. In relation to current pandemic it show how virtual visitation plays an important role by allowing non-custodial parent to touch the lives of their children on daily basis. But through effective legislation, states can facilitate parent child interaction and despite being thousands of miles apart, bring parents back into the lives of the children.
SOURCES
https://m.timesofindia.com/india/in-lockdown-times-estranged-parents-can-electronically-visit-children-sc/amp_articleshow/75478690.cms
http://demo.myadalat.com/blog/article/child-visitation -laws-in-india/
http://www.lawfirms.com/resources/child-custody/child-visitation/non-custodial-parents.ht.
http://blog.ipleader.in/visitation-rights-divorcees-india/
http:// kanoon.nearlaw.com/2017/09/25/non-custodial-parents/
http://heathbakerlaw/what-is-virtal-visitation-and-why-is-it-important/