CCI seeks Information from Zomato over its Acquisition of Uber Eats India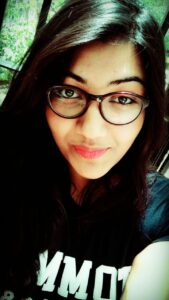 ____________________________________________________________________
This Blog is written by Vibhuti Tyagi from Ideal Institute Of Management And Technology And School Of Law, Delhi. Edited by Saumya Tripathi.
____________________________________________________________________
History of Uber Eats and Zomato
Uber Eats is an American food delivery platform launched by Uber in 2014 and based in San Francisco, California.
Uber Eats parent company was founded in 2009 by Garett camp and Travis Kalanick. The company made its foray in august 2014 with launch of (Uber FRESH) services in Santa Monica, California. In 2015 which is renamed as (UberEATS) and released their own ordering software from the app of Uber rides.
In august 2018, their delivery rates were determined by their distances. In UK and Ireland, the delivery is based on the value of order. In 2019, UberEats said that it would deliver food by using drones.
Establishment of UberEats in India

:

In 2017, Uber Eats launched in India, Mumbai, operates in 41 cities with a promise to revolutionise the sector. The company trying to increase its customer base but faced tough competition from Zomato and Swiggy. On January 21, 2020, Zomato acquired all of Uber Eats stock in India with 9.99% stake in Zomato which was valued at roughly $3.55 billion (2,485) crore.
Rise of Zomato

:

Zomato is an Indian restaurant aggregator and food delivery start up founded by Deepinder Goyal and Pankaj chaddan as a Foodie bay in 2008 and renamed Zomato in 2010. Zomato has acquired 13 startups globally. In July 2014, Zomato made its first acquisition by buying Menu-mania by Undisclosing sum. Zomato claimed that acquisition pave the way for establishing a food delivery platform in India, building technology aimed at a hub-to-hub delivery network. On 21 January, Zomato acquired its rival Uber Eats business in India in an all-stock deal.
Why Uber sold its business to Zomato?
Motive behind acquisition of Uber Eats

:

Uber Eats was launched in India in 2017 with a large fanfare which was partnered with 200 restaurants to help bring food to consumers in convenient and in a reliable manner at anytime, anywhere. Since from the time of its launch in India it has struggled so much to gain market share and came Third after Swiggy and Zomato

All three online food ordering Apps have spent heavily on deals and discount to attract customers in a highly competitive market. This acquiring deal of Uber India by Zomato will be an attractive deal and also help in cracking swiggy's stronghold in southern states after this acquisition Uber Eats will seize to have its separate existence as Uber brand in India and all its customers will automatically redirected to zomato's app.

Apart from the growth in smaller cities and Towns, the significant business of these food delivery apps like swiggy and zomato is around 65 percent which comes from the top cities in which zomato has over 40 million users, on the other hand swiggy has 42 million users and uber eats which was established three years ago had over 10 million users and now with Uber Eats consumers, zomato holds (50-55) percent of food delivery market industry.
Reason for lagging behind by Zomato and Swiggy:
Losing First-Mover Advantage: Uber eats marked its launch in 2017 but by then players such as Zomato and Swiggy has already set their feet in the food delivery market. When Uber Eats started from ground zero, its competitor were half way to the top and which creates immense pressure on uber's delivery platform.
Diversified business model: Uber had expanded into India with its main focus on cab – hailing business which constitutes most of its business even today, so even though Uber launched Uber Eats with an aim of much fanfare, but the focus couldn't be strong as other food tech only player.
Slow Growth: Being a late entrant with limited resources, Uber Eats has been slow in growth, in its expansion and investments the company has been able to operate in only 44 cities against Zomato's 500 cities.
Declines on the growth of Uber, Globally: Uber's India food delivery business saw a decline which has negatively impacted the global numbers.
Uber CFO Nelson Chai , in a meeting with Analyst after quarterly earnings said that "without India , its Adjusted Net Revenue (ANR) would have been 11.1% now it is 10.7%, so India drag impact is 0.4%."
According to the Uber regulatory disclosures made in India for its food delivery operations had projected a loss of INR 762.5 crore (107.6 million) for its food delivery business.
Impact of Merger and Acquisition on Uber Eats in India
Swiggy and Zomato together command nearly 80%of India's food delivery market. It is estimated that more than 3 million orders were delivered by online food delivery platforms every day. Both Zomato and Swiggy claim a presence in more than 500 cities across the country. Uber eats was able to establish itself in 41 cities but over the past years, both the big players have expanded aggressively to tier 2 and tier 3 on the growing selections of the restaurants and increase preferences for online food ordering.
Over the past three years, Uber eats too, controlling just 1% of the market, went into small cities such as Guwahati, Madurai, Kottayam, and Udaipur. The expansion however came at a cost like consumer tech sector, foodtech sector etc; which are struggling with a losses due to high spendings on subsidizing order to acquire and retain customers. On the other hand both Zomato and Swiggy offer discounts and free services like the delivery to retain customers on their platform.
What does the deal mean for Uber?
Since the company's disappointing public offering last year, it has been taking its hand off-loss-making business. In November last year, Uber CEO Dara Khosrowshahi had laid down the company's strategy for the for the food delivery business. Example, suggesting that it would operate only in markets where it was able to occupy number 1 or number 2 position.
In line with this strategy Uber has already pulled out its food delivery business from Vienna, South Korea, china Russia and south East Asian market. But this move was also be considered as Uber's step towards cutting its losses, but it marked the first big step towards the consolidation for the Indian foodtech market. Despite the fact that the two big players Zomato and Swiggy dominate the space, Uber Eats still holds the strong 12% of the market.
What does Zomato gain from this deal?
Currently, Zomato has partnered with 1.5 million restaurants across 24 countries and which serves more than 70 million users every month. The Gurugram based Unicorn has over a one lakh delivery partners and addition of Uber fleet will take this figure too close to two lakhs delivery partners which is little more than swiggy's 1.5 lakh delivery partners .and this is the biggest benefit this was the biggest benefit for the Zomato of gaining the delivery partners .
Currently, the battle in the food tech business is about who has more delivery partners which ensures greater reach.
How will the Zomato–Swiggy duopoly impacts restaurants and consumers?
Swiggy and Zomato will try to attract the customers after the acquisition of Uber Eats with discounts, offer, subsidies and this will be their ongoing strategy. Restaurants which are already with Zomato over its gold offering for dinning out and delivery will however, loses its bargaining power in duopolistic market . Also, 100 of employees of Uber eats will relocated to Uber's other vertical or laid off due to acquisition.
What impact does this make on Indian Foodtech Ecosystem?
The strength of Uber eats delivery network has helped the zomato to grow its market share in south India which competes more fiercely with swiggy nationwide and this acquisition was viewed as a sign of consolidation.
Zomato now has more than 50 percent share in food delivery market with this deal which it scale further.
Focus on 'sustainability'
The acquisition bring as appositive change in the market. The online food delivery market has been growing at close to 150% year to year and the consolidation has make it healthier. But when the competition density is higher, it become difficult to work on a path of sustainability.
In past years , between the two heavyweights , Zomato and Swiggy , the average over value (AOV) was close to 40-50 million orders a month.at an average of close to 5,00,000 orders a day., it is safe that Foodtech companies are changing the way India eats.
Provisions in the legislature
The Uber eats acquisition by Zomato has been in the work since December 2019, and zomato has finally manage to consolidate the $ 4.6 billion food delivery market, by acquiring Uber Eats all shares in exchange for 9.99% stake in Zomato and consideration of about $300-$350 million. The recent Uber Eats acquisition is not for the first time for Zomato. It has expanded its business by acquiring 13 startups closely linked with the food delivery business, including runner, which majorly operates the delivery fleet. Zomato's fleet Amount to 150,000 with its 60% which are fulfilled by its acquisition.
Legality of the Acquisition
Merger and acquisition between two firms by means of transfer of control, share, assets or voting rights are bound by the provisions and object of the competition Act, 2002 which control practice which are likely to have appreciable adverse effect of competition in India. Combination is defined by section 5 of Act as an Acquisition, merger, amalgamation or acquisition of an enterprises by another. The need to regulate combinations which arise from the premises that the company which is emerging as a result of the combination may abuse the power and acquires by exercising in ability to alter the prices and eliminate competition in relevant market.
Horizontal mergers has the non-potential to directly curtail competition in the market since the number of competing firms reduces and the emerging company exercises effective control over the market.
Role of Competition Commission of India (CCI) in Acquisition
The CCI has reportedly examined the acquisition of unit of Uber Eats by online food delivery company Zomato, potentially impacting the manner in which such mergers between leading market players are concluded.
According to the money control report India's competition regulator is looking at two salient aspects of the deal-
One, whether the deal is anticompetitive, which would result in an impact on customers
Second, whether the two companies has notified to CCI about the transaction earlier.
The examination by CCI is significant because a Draft Competition (Amendment Bill) which is due which is to be cleared by Parliament ,Emphasis the review of transaction on similar to Zomato and Uber Eats India.
The competition Act, 2002 (As Amended) follows the spirit and philosophy of modern competition and protects the Indian market against the anticompetitive practice by enterprises. The Act prohibits anticompetitive market agreements, abuse of dominant position by enterprises, and regulates combinations (mergers, amalgamation and acquisition) with a view to ensure that there is no adverse effect on competition in India.
Competition laws all over the world are primarily concerned with the exercise of market power and it's Abuse. The term "market power" is variously known as "dominant position", "monopoly power" or "substantial market power".
A spokesperson for Zomato confirmed that CCI reached out to the company, adding that the competition regulator's enquiries were about "certain basic information and clarifications about the transaction". "We believe this is customary to any M&A Transaction in India; we have received similar information requests in the past on other transactions we have undertaken we have responded to CCI accordingly.
Zomato possibly did not get the deal cleared by CCI because it interpreted the Competition law. If enterprises that are being acquired have assets of not more than Rs 350 crore in India or turnover of not more than Rs 1,000 crore in India, they need not file with CCI. This so-called De Minimis exemption earlier applied only to acquisitions and excluded mergers, but now covers both acquisitions and mergers.
The acquisition of Uber Eats India is not a straight acquisition because the transaction also had Uber buying a stake in zomato, accordingly to one of the person quoted above. "It is a very complex deal", said this person, who is intimately aware of the competition law and the CCI probe.
The draft amendment of competition law has called for additional criteria for control of merger, one of its most significant changes. In other word, if a CCI investigation find that a transaction has not met Jurisdictional Threshold, it will deem that these are combination and which require them to be notified this action by CCI is in line with global trends. And many Jurisdiction are looking to introduce this criteria in order to examine the data driven or R&D-heavy merger and acquisitions which have potential to lead anticompetitive market.
Analysis of the Acquisition
The analysis of the acquisition provides an ability to Zomato to control the food delivery market. As per the acquisition Uber has acquired 10%stake in one of the leading food delivery markets in India with expansion rate of upto 150%. Additionally Uber Eats was able to cut their losses.
According to the ministry of corporation affairs was expected to get loss of 762.5 crore ($107.6 mn) between august 2019 to December 2019.
So Uber Eats is expected to be a benefited player form this merger. It still maintains its presence in food delivery platform but does not but does not continue to suffer same amount of losses or cash burns that it used to face.
Will it be a good move by Zomato?
Zomato on other hand was a the right candidate to acquire Uber Eats because many large companies acquire small companies to provide speedy and larger organization than Uber Eats and both operated in the same line of business but Uber was not able to influence the market . similarly, Zomato gain the competitive benefit from Swiggy as the combination of Zomato with Uber Eats which helped to increase its share more than 50% of the market which also provides negotiating power and with restaurants to curb the loses . And with all these factors Zomato will become the food tech and food hub in the market.
Conclusion
After understanding the concept the combination of the food delivery sectors ,the acquisition of Uber Eats must be declared void by the virtue of section 6 of the competition Act the adverse effects of combination cab be observed by impacts of the stake holders including competitors in market ,consumers, the delivery partners, and the restaurants with the emergence of duopoly and dominance by two different entities in relevant market, and bargaining power and choices to the stake holder has significantly reduced. But this cannot be denied that it also provides great discounts to the customers and will be most beneficial to them. Resulting in Zomato which has now become a leading firm of food ordering market and which has provided a base to the Indian start up at national and international Foodtech market.
References
http://inc42.com/buzz/cci-looks-intozomato-uber-eates-india-deal/amp/
http://m.economictimes.com/small-biz/startups/newsbuzz/zomato-acquires-uber-hub-eats-in-an-all-stock-transaction/amp_articleshow/73465982.cms
http://yourstory.com/2020/01/zomato-uber-eats-acquisition-foodtech-deepinder-goyal-swiggy
http://www.code-bre.com/blog/2020/01/29/zomato-takes-over-ubereats-industry-impact-key-lessons-for-the-foodtech-startups/
http://entrckr.com/2019/12/zomato-to-acquire-ubereats/
http://en.m.wikipedia.org/wiki/zomato