Extension Of Power Of Attorney Norms By SEBI To August 1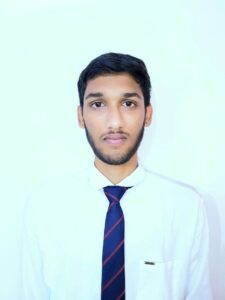 ____________________________________________________________________
This Blog is written by Ramae Krisshna Reddy from Symbiosis Law School, Noida. Edited by Aswinikumar Bairagi.
____________________________________________________________________
Securities and Exchange Board of India (SEBI) has extended the implementation of Power Of Attorney (POA) norms to August 1, 2020 which are given by clients to their trading members (TM) or clearing members (CM).
WHAT IS POWER OF ATTORNEY (POA)?
It is a document allowing an individual or entity to appoint a person or organization for managing the former's financial, business transactions, property or medical affairs etc if a person becomes unable to do so.
To understand what power of attorney norms are, first we have to understand the reason behind extending these norms.
In November 2019, one of the oldest and reputed financial services company and stock brokering firm named Karvy stock brokering company has misused its power of attorney given by the investors and transferred the shares from investors account to another account and then pledged Rs2300 crore worth of shares of over 95000as collateral to get loans from banks and NBFCs by pretending that the shares belonged to the firm.
After deep analysis and unravelling of the fraud by Karvy, NSE issued a series of guidelines for investors urging Karvy investors to take some precautions. Later market regulator SEBI has taken all possible points into consideration and issued a circular in February 2020.
SIGNIFICANCE OF THIS DEVELOPMENT
The revised power of attorney norms which are yet to be implemented by SEBI will play a crucial role in development of stock exchanges and gives an assurance to the investors to take a series of steps to protect their investments.
In a bid to curb the misuse of POA given by the clients to the trading member (TM) or clearing member (CM), SEBI had prescribed that margin obligations to be given in the form of securities by client will be by the way of pledge or re-pledge in the depository system.
1• Also, the title transfers of securities to the client collateral demat account of the TM/ CM for margin purposes will not be permitted.[1]
2• In cases where a client has given a POA in favour of a TM / CM, such holding of POA will not be considered as equivalent to the collection of margin by the TM/ CM in respect of securities held in the demat account of the client with effect from June 1, 2020[2].
In extending the power of attorney norms to mitigate the risks of misappropriation of clients, SEBI has issued some guidelines in form of circulars which are combined as follows
1• Trading and clearing members were directed to accept collateral from clients in form of securities only by way of a margin pledge.
2• It is prohibited such members from following any other procedure for pledge creation.
3• The circular also stipulated that holding a power of attorney will not be considered as equivalent to the collection of margin in respect of securities held in the demat account of the client.
4• Further, the circular prohibited the transfer of shares to the demat account of trading/clearing member for margin purposes.
5• In the creation of pledge, members were directed to initiate a margin pledge only in client's account after a receipt of a request from client and till the conformation of receipt from the client, the pledge creation will be pending.
IMPACT OF POWER OF ATTORNEY NORMS ON CLIENTS AND STOCK BROKERS
Many experts believe that the immediate aftermath of the crisis is that the investor community is in shock and a shadow of doubt is cast on the stock brokering community in which everyone is being perceived with suspicion.
Through this revised provision on power of attorney norms, SEBI made it clear that investors should be scrupulous while investing in stock exchanges. As SEBI issued some guidelines to be precautious, following are the functions of SEBI in extending them.
• To regulate the share market
• To protect the interests of investors
• To eliminate corruption in the security market
• To guide the employees and control the working of share brokers, merchant bankers.
• To increase research and investigation in growth of the company.
The impact of these provisions should remind the investors about the flaws in stock brokering industry and to take preventive measures. With these preventive measures, investors will always keep their contact details updated with the stock broker and if they don't receive messages from the exchange regularly, they will take up this matter with their stock broker and exchange.
PROVISIONS
SEBI has issued various guidelines regarding the power of attorney norms through circular. Therefore, the provisions are here under
The circular is issued in exercise of powers conferred under Section 11(1) of the Securities and Exchange Board of India Act,1992 and Section 19 of the Depositories Act, 1996 [4] to protect the interests of investors in securities and to promote the development of, and to regulate the securities market.
ANALYSIS
After the unravelling of the truth on Karvy scam, many stock exchanges like National Stock Exchange (NSE) and Bombay Stock Exchange (BSE) has suspended its trading license.
Investors are still in terrific shock to recuperate and are deeply concerned about their investments. With the Karvy incident, investors started asking questions to their stock brokers if their broker could also do something like this.
As SEBI approves by-laws of stock exchanges, incidents like this can be stopped by bringing updated and revised laws.
When a situation like this arises, investors become active and will have an eye on their brokers. During these times, communication and education becomes key and it is imperative that all investment advisors educate their clients, and take them through the operational framework of investment. Thus, pessimism is curtailed.
Before bringing these provisions and after Karvy incident has happened many investors are seeking clarity on the safety of even mutual fund investment. However, there is a concord among industry experts and held that mutual funds are much safer products and there no such issues.
CONCLUSION
After considering all the statements, market regulator SEBI has taken a phenomenal decision to implement the revised power of attorney norms to safeguard the market and its investors.
As modern complications have been evolving, with the same pace modern approach is also indispensable to cover up the flaws occurred.
"It has been decided to extend the implementation date of the provision to August 01, 2020 and align it with the implementation of mechanism of pledge or re-pledge through the Depository system."
In the midst of implementation of these norms, outbreak of COVID-19 pandemic hampered the implementation process for which it is extended to August 01, 2020 from June 01, 2020. Thus, the regulator received representations from stock brokers and brokers association regarding trouble in implementation.
REFERENCES
[1] SEBI circular no. SEBI/HO/MIRSD/DOP/CIR/P/2020/88 dated May 25, 2020, Available at https://www.sebi.gov.in/legal/circulars/may-2020/implementation-of-circular-on-margin-obligations-to-be-given-by-way-of-pledge-re-pledge-in-the-depository-system-extension_46705.html
[2] SEBI, circular no. SEBI/HO/MIRSD/DOP/CIR/P/2020/28 dated Feb 25, 2020, Available at, https://www.sebi.gov.in/legal/circulars/feb-2020/margin-obligations-to-be-given-by-way-of-pledge-re-pledge-in-the-depository-system_46082.html
[3] Securities and Exchange Board of India Act, 1992 Available at https://www.sebi.gov.in/sebi_data/attachdocs/1456380272563.pdf
[4] Depositories Act, 1996 Available at https://www.sebi.gov.in/acts/act03a.pdf
[5] Sebi extends power of attorney norms implementation date to August 1 Available at https://www.thehindu.com/business/sebi-extends-power-of-attorney-norms-implementation-date-to-august-1/article31708387.ece
[6] Hemant Singh, SEBI: Powers and Functions to regulate Security Market in India, Available at, https://www.jagranjosh.com/general-knowledge/powers-and-functions-of-sebi-to-regulate-security-market-in-india-1490954754-1
[7] Rohit Jain, SEBI Extends Deadline For Power Of Attorney Norms, Available at https://www.bloombergquint.com/law-and-policy/sebi-extends-deadline-for-power-of-attorney-norms
[8] Vishav, Karvy Scam: What Lies Ahead For Investors? , Available at, https://www.outlookindia.com/outlookmoney/magazine/story/karvy-scam-what-lies-ahead-for-investors-395
[9] SEBI extends implementation date of 'power of attorney' norms to August 1 , Available at https://www.taxmann.com/topstories/104010000000066799/sebi-extends-implementation-date-of-%E2%80%98power-of-attorney%E2%80%99-norms-to-august-1.aspx